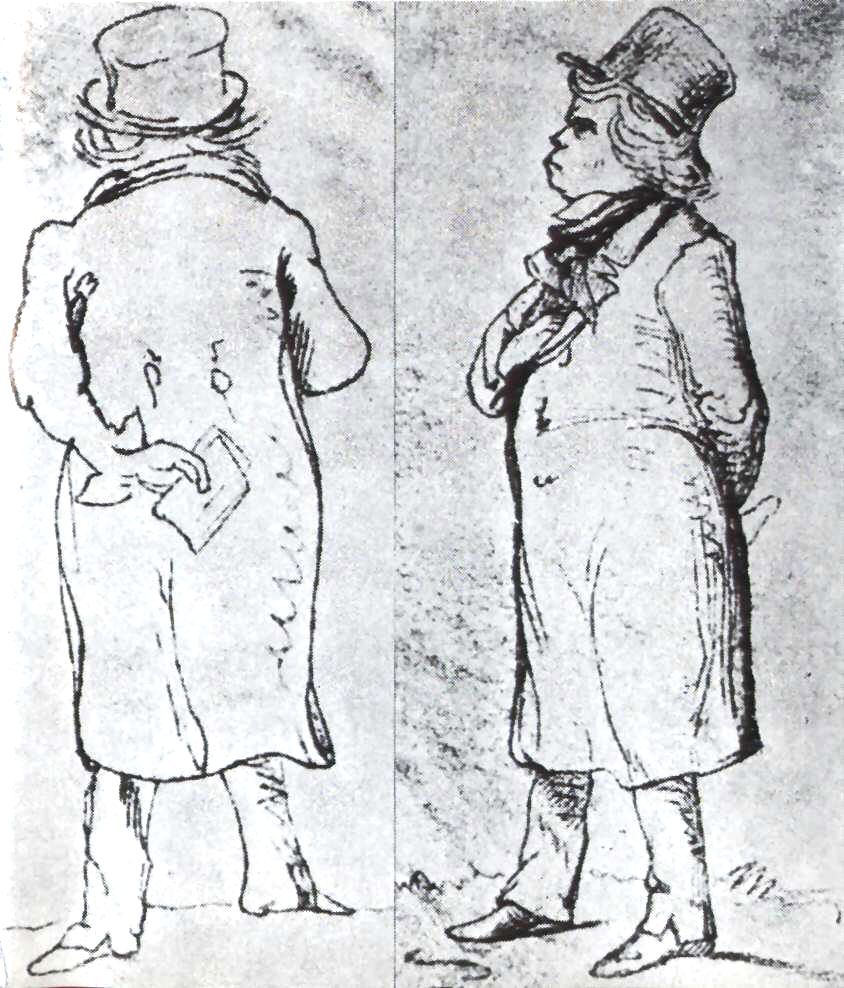 On 15 February 1819 the leading Dutch newspaper Nederlandse staatscourant reported that Beethoven had been seriously wounded when he was run over by a carriage. The notice, a translation of a French report issued the day before, used strong language that implied that the internationally revered composer must have been hospitalized with broken bones or a concussion, and could be in mortal danger.
The report was an example of an international game of telephone—successive notices in various countries had piled on exaggerations to sensationalize the story. The earliest report, from the Frankfurter journal on 29 January 1819, was a much blander account:
(The composer van Beethoven, because of his weak hearing, suffered the misfortune of being knocked down and injured.)
It is possible that even this was an exaggerated version of a neighbor's anecdote from around that time, in which the composer slipped and fell in the mud, and furiously refused to let the laughing bystanders help him to his feet.
This according to "Beethoven run over: A curious traffic accident in early 1819" by Jos van der Zanden (The Beethoven journal XXVI/1 [summer 2011] pp. 26–27).
Above, Beethoven as he often appeared on the streets of Vienna around 1819, depicted by the sculptor Johann Daniel Böhm (1794–1865), a friend of his at the time; below, Evgeny Kissin performs the Rondo a capriccio, op. 129 ("Rage over a lost penny") as an encore.
More posts about Beethoven are here.