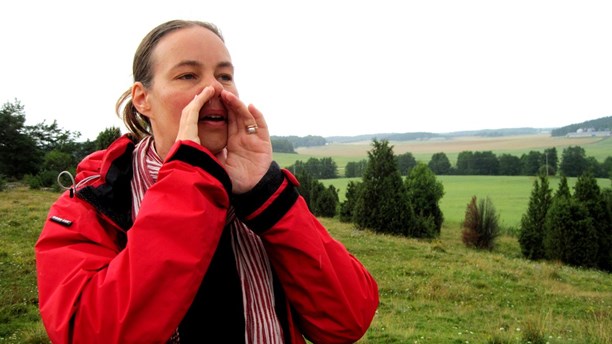 In Sweden the herding of livestock is women's work. Herding music functions chiefly as a means of communication between the women and the animals; it is also used for communication between herders.
The song style known as kulning has an instrumental timbre, a sharp attack, and a piercing, almost vibrato-free sound, often very loud and at an unusually high pitch. A study of the physiological and acoustical characteristics of kulning, including phonation and articulation, shows an unconventional use of the voice that contradicts what is recommended in traditional Western voice training.
This according to "Voice physiology and ethnomusicology: Physiological and acoustical studies of the Swedish herding song" by Anna Johnson (Yearbook for traditional music XVI [1984] pp. 42–66). Below, Maria Misgeld demonstrates.
Related articles: