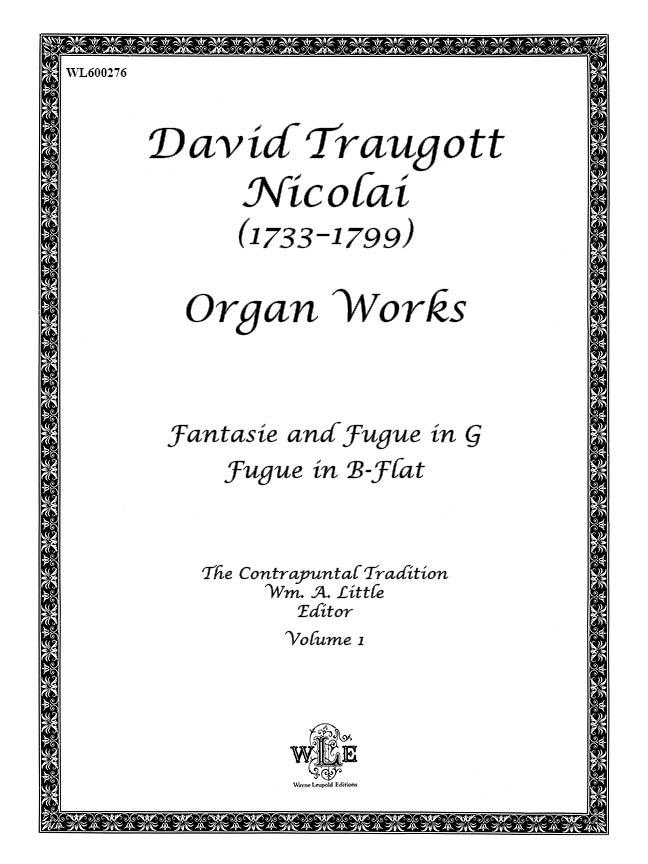 Wayne Leupold Editions launched the series The contrapuntal tradition in 2013 with Organ works by David Traugott Nicolai, edited by William A. Little.
An organist and composer, Nicolai (1733–99) studied music under his father, who had been a pupil of Bach. From 1758 he assisted his father and in 1764 succeeded him as organist of the Pfarrkirche St. Peter und Paul in Görlitz; in 1775 he became electoral court organist. In his time he was considered one of the greatest living organ players, and was respected as an improviser as well as an expert in organ building.
Below, Brink Bush plays the Fantasie in G, one of the works included in the edition.