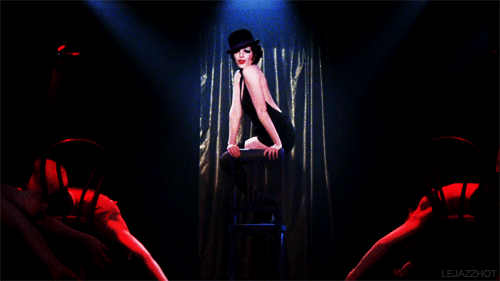 There are specific musical gestures with which listeners can identify in camp ways, or use to explain the presence of camp. Even if these are not inherently camp, they may invite a camp interpretation of the text by a performer or a camp reading by a listener.
Useful examples of musical camp include Liberace's performance of Čajkovskij's Piano Concerto No. 1 and Liza Minnelli's performance of "Auf wiedersehen mein Herr" in the film Cabaret.
This according to "Notes on musical camp" by Freya Jarman-Ivens, an essay included in The Ashgate research companion to popular musicology (Farnham: Ashgate, 2009) pp. 189–203.
Thanks to Improbable Research for bringing this article to our attention! Above, Ms. Minnelli in action; below, Liberace in 1969.