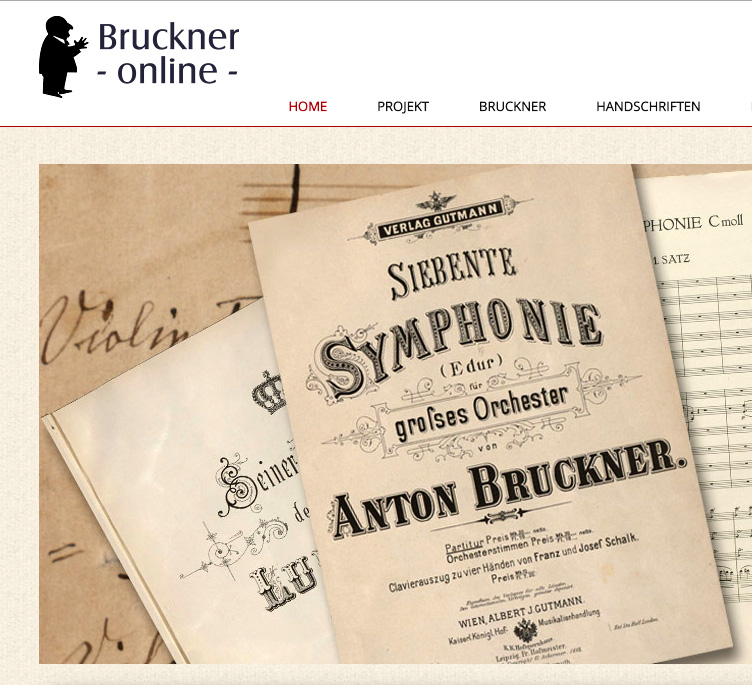 Bruckner online is a large-scale Anton Bruckner Internet portal that includes complete digital copies of all manuscripts and first editions along with information on relevant persons and places. This new joint venture of the Fonds zur Förderung der wissenschaftlichen Forschung and the Österreichischen Akademie der Wissenschaften aims to  create unique opportunities for research and concert practice.
Currently 730 signatures are available, most with philological commentary. In addition, around 7,000 high-quality color illustrations of sources in Austrian archives are presented.
Comparisons of different versions of the same work are easily facilitated. A compilation of important episodes from the composer's life and a literature database complete the current phase of the project.
Below, Sergiu Celibidache conducts Bruckner's seventh symphony.