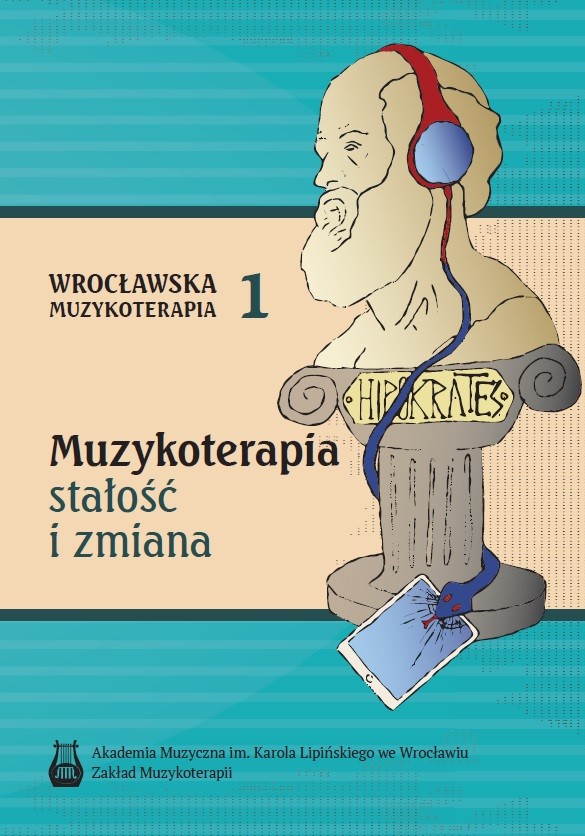 In 2014 Akademia Muzyczna im. Karola Lipińskiego in Wrocław launched the series Wrocławska Muzykoterapia with Muzykoterapia: Stałość i zmiana (Music therapy: Stability and change), edited by Paweł Cylulko and Joanna Gładyszewska-Cylulko.
This inaugural volume presents papers read at the VII Międzynarodowe Forum Muzykoterapeutów (International Forum of Music Therapists), which was held from 23 to  25 April 2010 at the Akademia Muzyczna im. Karola Lipińskiego.
The series is addressed to music therapists, music therapy students, and professionals in other fields who want to expand the scope of their knowledge and skills. It hopes to inspire studies that would deepen and broaden the discipline as well as contribute to therapeutical practice in Poland.
Below, the Polish band Muzykoterapia may or may not figure in future books in the series.