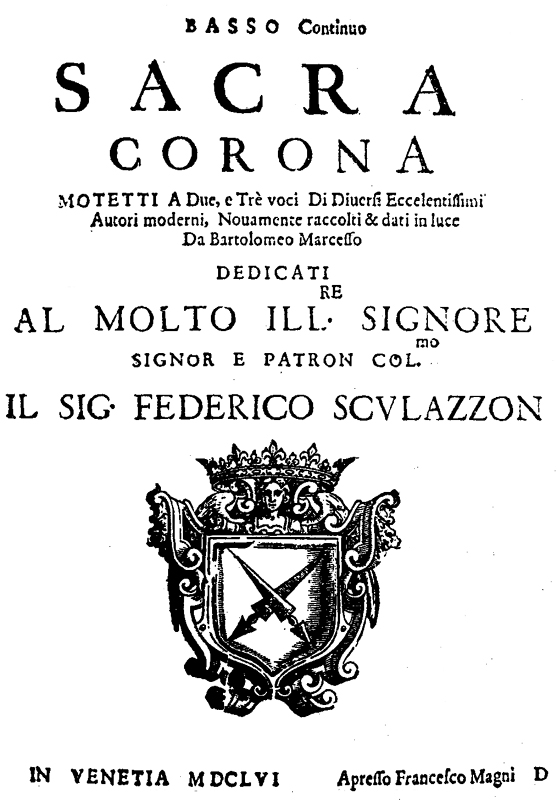 Sacra corona (Venice, 1656) (Middleton: A-R Editions, 2015) is a complete edition of the anthology Sacra corona (Venice: Magni, 1656), comprising solo motets for two and three voices with continuo by some of the foremost Venetian composers of the period and by four composers who worked in the papally controlled states on the Adriatic coast.
A detailed study of contemporary documents reveals possible reasons for this somewhat idiosyncratic choice of composers, finding them in the family history of the publisher, Bartolomeo Magni (descended from a dynasty of Ravennese musicians), and in contemporary political relations between Venice and the Papacy, the former being dependent on the latter for funding in its ongoing military campaign against the Turks.
Above, the cover of the 1656 anthology; below, O bone Jesu by Francesco Cavalli, one of the works preserved in it.