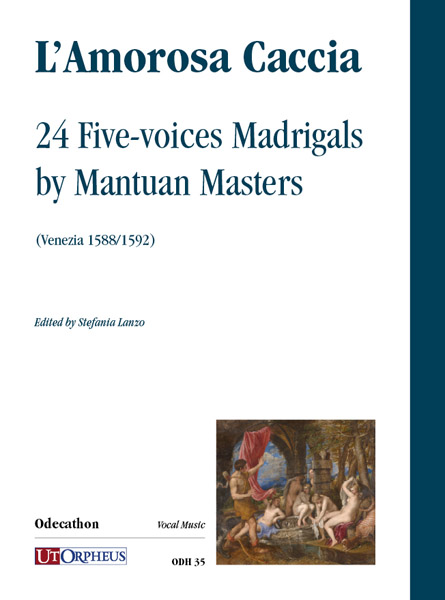 In 2014 Ut Orpheus issued L'amorosa caccia: 24 five-voice madrigals by Mantuan masters (Venezia 1588/1592), edited by Stefania Lanzo.
All of the Mantuan composers represented in this new edition were distinguished professional people, working within the church, at court, or in the Basilica Palatina di Santa Barbara, and music lovers of noble birth from the area who were connected to the Accademia degli Invaghiti.
The realization in score of the madrigals has made it possible to bring to light this collection, establishing its musical value and proving the remarkable mastery of madrigal writing of these 24 musicians and offering the opportunity to highlight each one's different skill as a composer.
Below, a sequence of Italian madrigals.