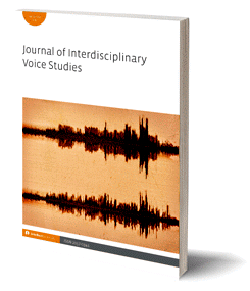 Launched by Intellect in 2015, Journal of interdisciplinary voice studies provides a platform for academics and practitioners involved in voice studies.
Voice is understood here as a phenomenon of different disciplines such as communication and performance, but also as a methodological tool and analytical mechanism. This journal aims to represent the wide variety of voice scholars and hopes to reflect the multifaceted nature of this subject.
Below, a project by the interactive theater collective non zero one, the subject of one of the articles in the inaugural issue.