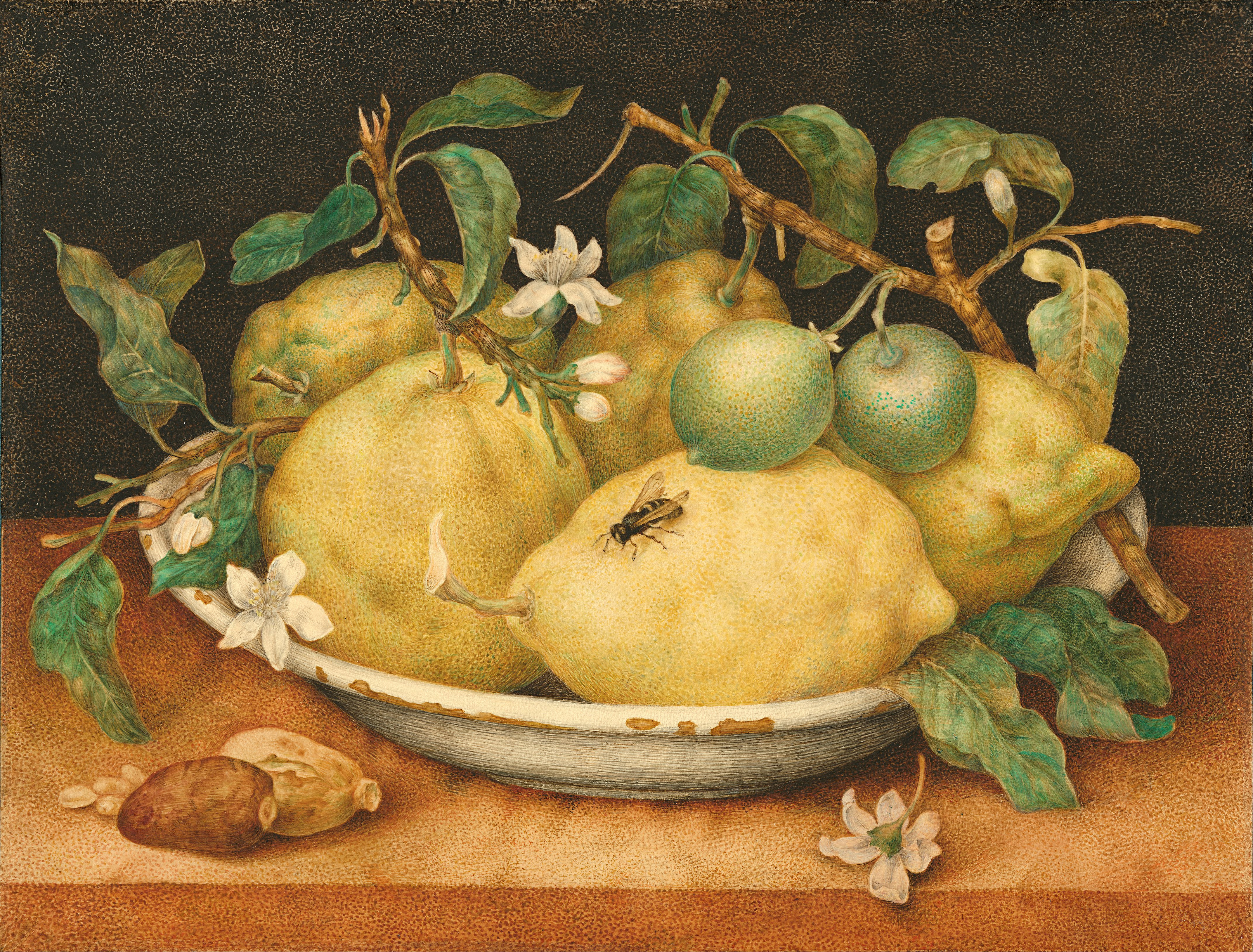 Many are the creatures of the air, water, and earth that inhabit the verses of Italian madrigals, sonnets, and canzoni.
The poets of the 16th and 17th centuries—Torquato Tasso, Giovanni Battista Guarini, and Giambattista Marino, to mention the most famous—found an erotic metaphor in the bee, which is both sweet and stinging.
There are also the little parasites that annoy and explore the desired body. All the animal species are represented in this repertoire: insects, fish and crustaceans, snakes, small mammals and ferocious predators, singing birds, and fantastical beasts.
This according to "Hic sunt leones: Animali e musica nella Sicilia nel Cinque e Seicento" by Giuseppe Collisani, an article included in Res facta nova: Teksty o muzyce współczesnej VI/15 [2003] pp. 51–68).
Above, a 17th-century Italian bee in a painting by Giovanna Garzoni; below, Giovanni de Macque's Ne i vostri dolci baci; the work's text includes the bee metaphor.