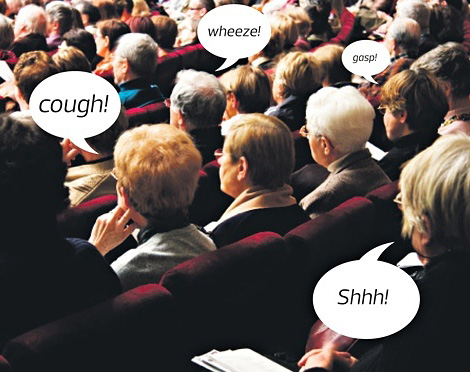 Etiquette demands that audiences at Western classical concerts avoid inept noises such as coughs. Yet coughing in concerts occurs more frequently than elsewhere, implying a widespread and intentional breach of concert etiquette.
Listening to music evokes identity, prestige, exclusion, conformity, affirmation of values, and shared aesthetic experiences. In Western classical music, both the norms of concert courtesy (not to cough, say) and individual disobedience to these rules (the deliberate cough) reflect these social phenomena.
This according to "Why do people (not) cough in concerts? The economics of concert etiquette" by Andreas Wagener (Association for Cultural Economics International, 2012).
Many thanks to Improbable research for bringing this to our attention! Below, a very unfortunate cough.