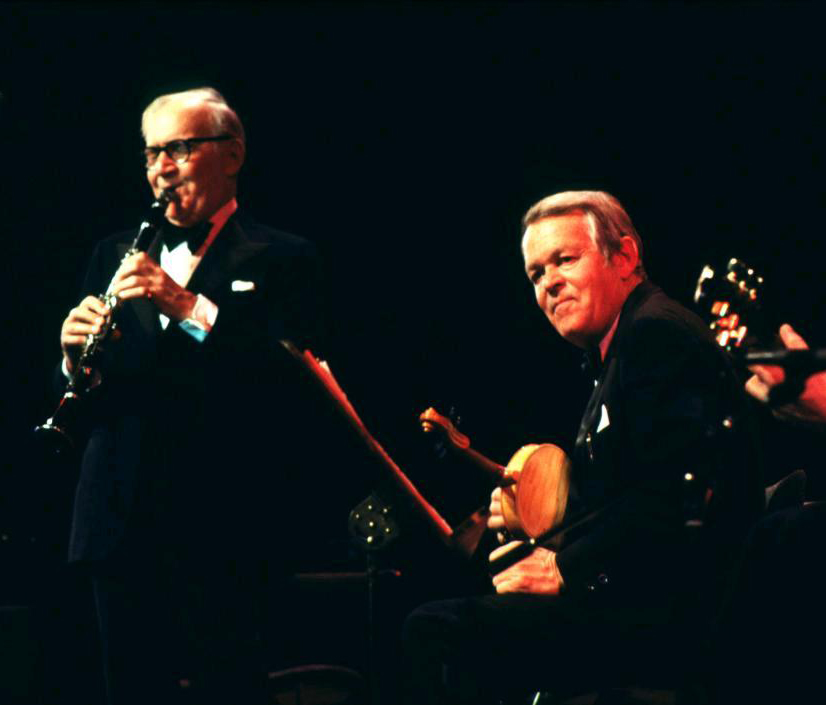 In 1948 Benny Goodman invited the Danish jazz violinist Svend Asmussen to consider coming to the U.S. to play in his band. Asmussen agreed, but he soon discovered that the U.S. Musicians Union had other ideas.
To play in Goodman's band musicians had to be union members; but the union required foreigners to live in the U.S. for one year and have a sponsor to pay them before they could join. As Asmussen recalled, "That means you had to spend a year in America without playing or making any money."
The two finally had a chance to perform together in Copenhagen in 1981; it was Goodman's last recorded live performance.
This according to "Svend Asmussen: Phenomenal jazz fiddler" by Richard J. Brooks (Fiddler magazine XII/1 (Spring 2005) pp. 4–12).
Today is Asmussen's 100th birthday! Below, history in the making.