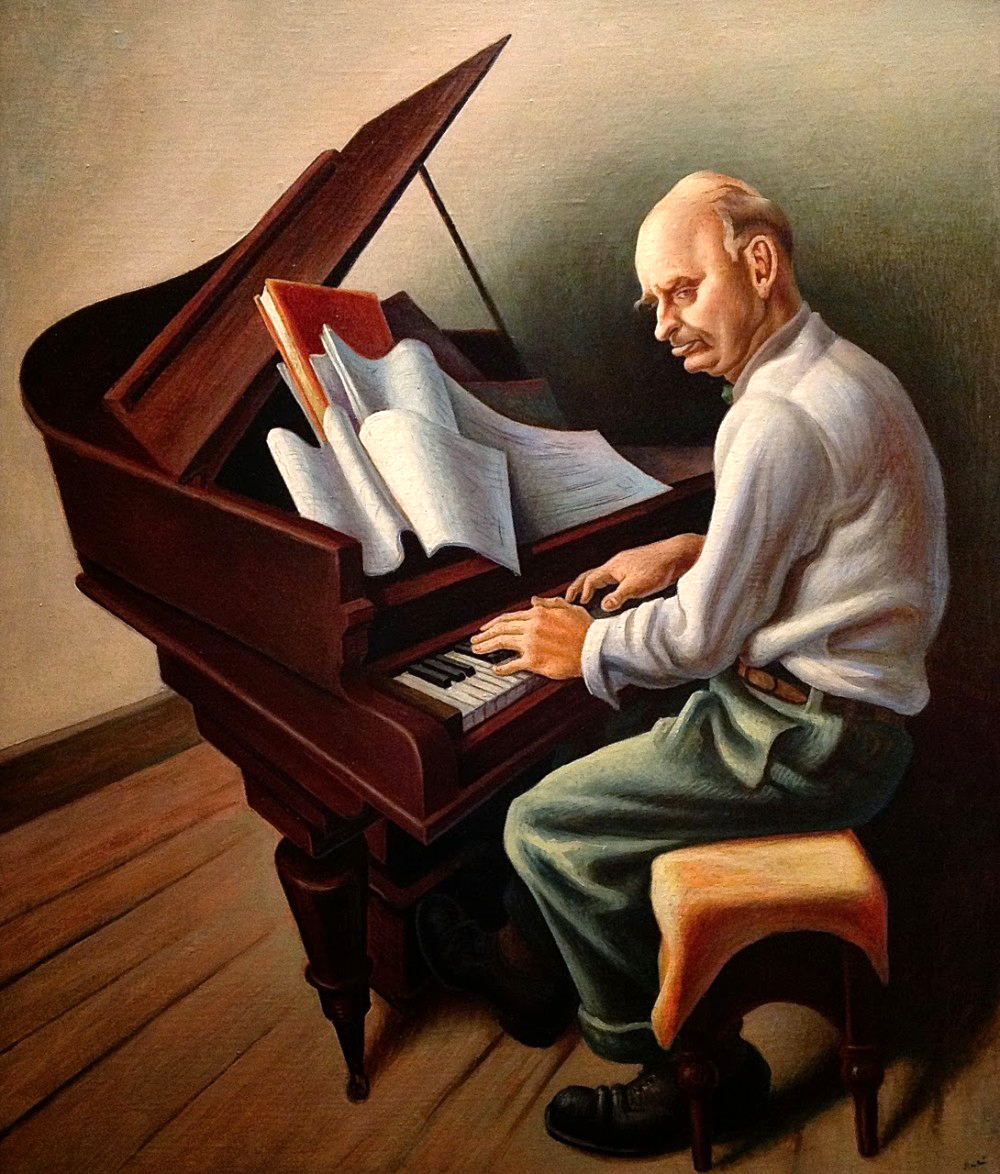 Carl Ruggles's œuvre, although small, is powerful, finely crafted, and intensely individual; his compositions are not easily mistaken for those of any other composer. An individuality so audibly recognizable points to distinctive musical characteristics and procedures.
A pervasive theme in Ruggles's music is the tension between consistent compositional procedures and the composer's determination not to use them systematically. This consistent inconstancy is integral both to Ruggles's compositional method and to his aesthetic.
This according to A vast simplicity: The music of Carl Ruggles by Stephen P. Slottow (Hillsdale: Pendragon Press, 2009).
Today is Ruggles's 140th birthday! Above, a 1934 portrait by his friend Thomas Hart Benton; below, Christoph von Dohnányi conducts the Cleveland Orchestra in his celebrated Sun-treader.