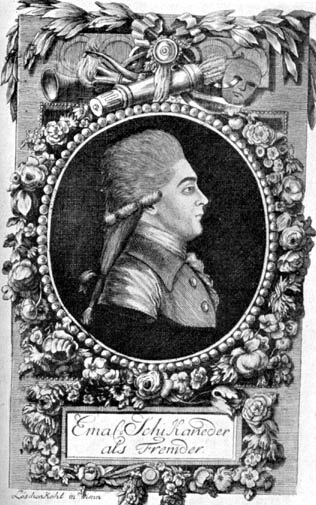 Among the forgotten but highly popular operas of the late 18th century, Der dumme Gärtner aus dem Gebürge, oder, Die zween Anton (The dumb gardener from the mountains, or, The two Antons [1789]) seems particularly worthy of reexamination.
The Antons (as Mozart called it) was the subject of much commentary and praise; it was performed in almost every German theater over the next two decades, and it was translated into Czech. The success of the opera inspired six sequels and secured the place of its author, Emanuel Schikaneder, in the popular imagination of the Viennese public. This success also made possible the series of fairy-tale operas that included Mozart's Die Zauberflöte (1791).
Die zween Anton was also the first original opera by Schikaneder produced at the Theater auf der Wieden after he had taken over its direction; the music was a collaborative composition by Franz Xaver Gerl, Benedikt Schack, Johann Baptist Henneberg, and probably Schikaneder himself. With the recent recovery of a Viennese manuscript copy of Die zween Anton in the Staats- und Universitätsbibliothek Hamburg we can now investigate this opera in detail.
A new critical edition, drawing on this new source, has recently been issued as Two operas from the series Die zween Anton. Part 1:  Der dumme Gärtner aus dem Gebürge, oder, Die zween Anton (Middleton: A-R Editions, 2015).
Above, a portrait of Schikaneder (click to enlarge); below, the opera's overture.