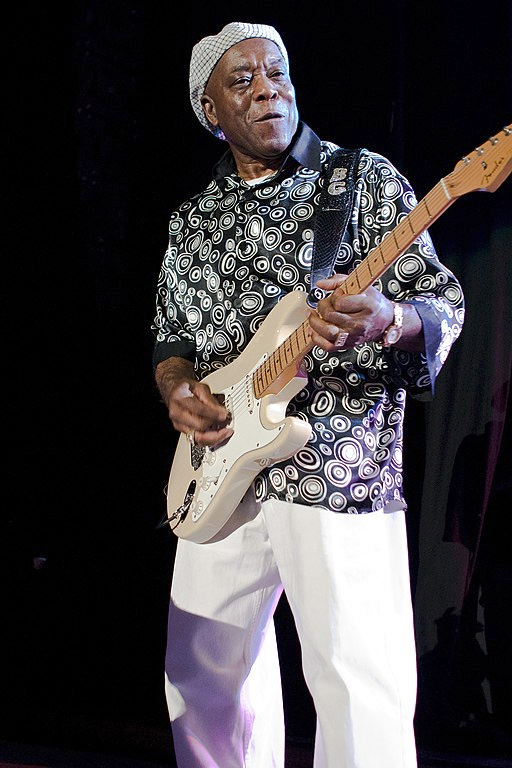 George "Buddy" Guy started working as a sideman for Chess Records in 1959 and quickly became a much sought-after guitarist, working with the likes of Muddy Waters, Little Walter, and Howlin' Wolf. During the 1970s he toured and recorded with Junior Wells, and although the duo was revered in blues circles—they even opened for The Rolling Stones on several occasions—their records were often badly distributed and sold poorly.
But during the 1980s Guy's reputation grew steadily, and in 1985 he was inducted into the Blues Hall of Fame. By the 1990s he had become an electric guitar icon, having been cited as a major influence by legendary rock guitarists including Jimi Hendrix, Stevie Ray Vaughan, and Eric Clapton.
This according to "Guy, George 'Buddy'" by Yves Laberge (Encyclopedia of the blues II [2006] pp. 395–396); this encyclopedia is one of many resources included in RILM music encyclopedias, an ever-expanding full-text compilation of reference works.
Today is Guy's 80th birthday! Above, in 2008 (photo licensed here); below, live in 2010.
BONUS: Stone crazy from 1961, ranked 78th in Rolling Stone's list of the 100 greatest guitar songs of all time.