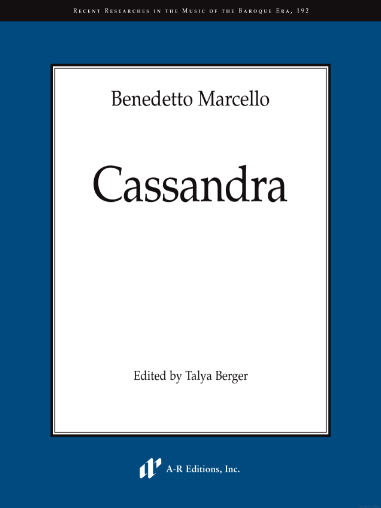 In 2016 A-R Editions published Benedetto Marcello: Cassandra, a new critical edition edited by Talya Berger.
Benedetto Marcello composed Cassandra in 1727 to a poem by Antonio Conti written at Marcello's request. The work is a large-scale dramatic cantata for solo alto voice with unfigured basso continuo for the harpsichord; it was not published in Marcello's lifetime.
Cassandra describes the events of the last years of Trojan War as told by the prophetess Cassandra. Unique in its formal design, the cantata blends arioso sections with recitatives and arias. The expressive vocal line conveys grief, rage, terror, and happiness, and demands vocal agility and technical command from the singer. The work was among the most popular of Marcello's cantatas during the eighteenth century, and it continued to be performed regularly up to 40 years after it was composed.
Below, a performance by Giovanna Dissera Bragadin and Nicola Lamon.