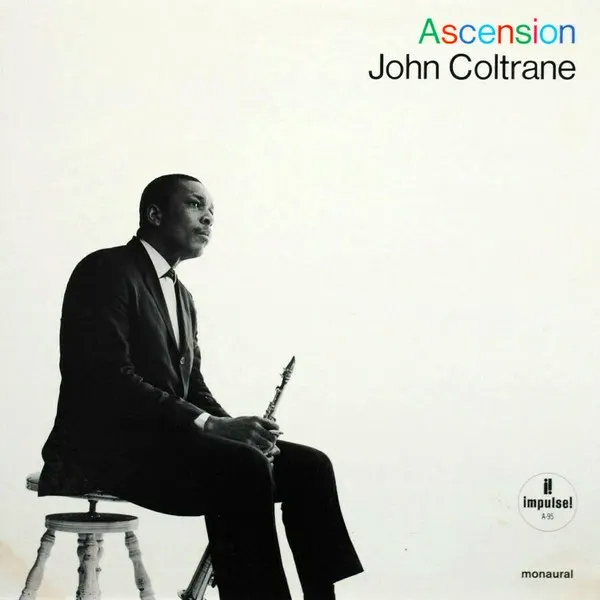 In his last years John Coltrane's quest for spiritual understanding was manifest on his albums, as well as in many of the quartet's titles, beginning with A love supreme (1964). He increasingly incorporated elements of world music into his own jazz compositions, including African and Caribbean modalities and rhythms, Middle Eastern reed tonalities, pentatonic scales, microtones, and extended modal solos resembling those in Indian rāgas.
Coltrane's 1965 album Ascension pushed the boundaries of jazz even further. The highly experimental work introduced an intensely dissonant sound performed by a new group of musicians that aimed to amplify their instruments' emotive potential. By this time he had attained an almost saintly status, due as much to his revolutionary contributions to jazz as to his support of young avant-garde performers.
This according to "Coltrane, John" by Lee Stacy and Lol Henderson (Encyclopedia of music in the 20th century); this resource is one of many included in RILM music encyclopedias, an ever-expanding full-text compilation of reference works.
Today would have been Coltrane's 90th birthday! Below, the full album.