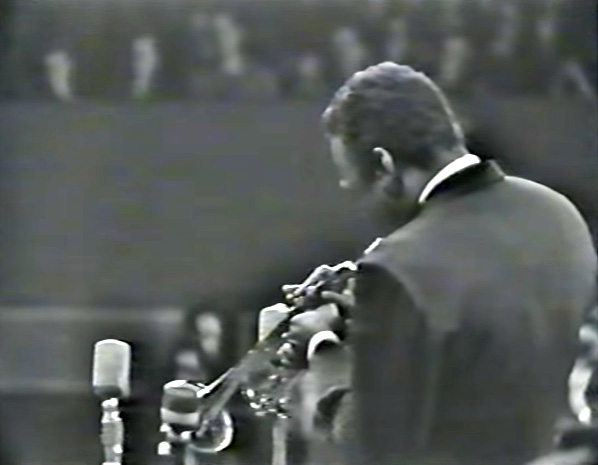 With the emergence of jazz modernism, Miles Davis's quintet was pushing popular standards to their limits when its 11 October 1964 performance at Milan's Teatro dell'Arte ­was broadcast on Italian television.
The producers wanted us to experience the band's internal dynamics; by tuning in to the show—by watching jazz as the live monitoring of events—we access both the band's collective self-understanding and the continual reworking of that collective sense through the act of performance. In the group's version of My funny valentine the television camera participates in and redefines our sense of the quintet's performance, bringing us into a new relationship with issues of spontaneity, immediacy, and improvisation.
This according to "Screen the event: Watching Miles Davis's My funny valentine" by Nicholas Gebhardt, an essay included in Watching jazz: Encounters with jazz performance on screen (New York: Oxford University Press, 2016, pp. 221–38).
Above and below, the 1964 telecast.­