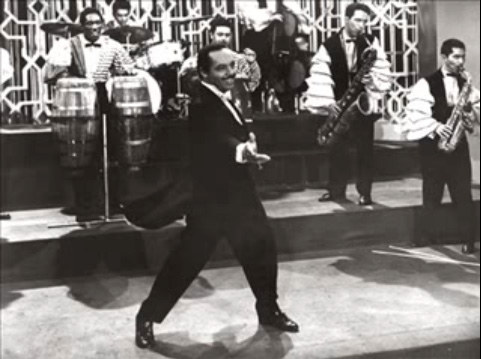 Pérez Prado was largely responsible for establishing and popularizing mambo in the 1950s and 1960s, and was among the first arrangers to introduce full orchestration (including strings) to Latin music.
By his mid-20s, while working as a pianist in Havana's clubs, cinemas, and casinos, Prado began to develop his own unique rhythmic ideas, which began coalescing into mambo—an upbeat and brassy dance music in which horns and percussion provide punchy punctuation.
Mambo was most likely a dance before it was a style of music; like the cha-cha-chá, it evolved from the traditional rumba. Prado sometimes claimed that he heard mambo emerging from the cross-rhythms of five or six guitarists simultaneously jamming after hours in Cuban clubs.
Though Prado—and mambo—grew increasingly popular, he left Cuba in 1947; some have suggested that Cuban music publishers considered him an upstart who dirtied their native rumba with forms like jazz, and so conspired to deny him work. He settled in Mexico City in 1948, and formed his own band. He gradually succeeded in becoming a multimedia sensation, regularly performing at Mexico's most chic clubs and serving as musical director for a number of Mexican films.
The records that Prado cut for RCA in late 1949 helped to ignite the firestorm of "mambo mania", and he settled into a career in New York City in the 1950s, scoring ten consecutive weeks at the top of the U.S. charts in 1955. Although he was almost certainly not the originator of mambo, he did more than anyone else to make it internationally popular.
This according to "Prado, Pérez" by Chris Slawecki (Encyclopedia of music in the 20th century [New York: Routledge, 2013] p. 489); this resource is one of many included in RILM music encyclopedias, an ever-expanding full-text compilation of reference works.
Today would have been Prado's 100th birthday! Below, live in 1960.
Related post: Accidental hooks