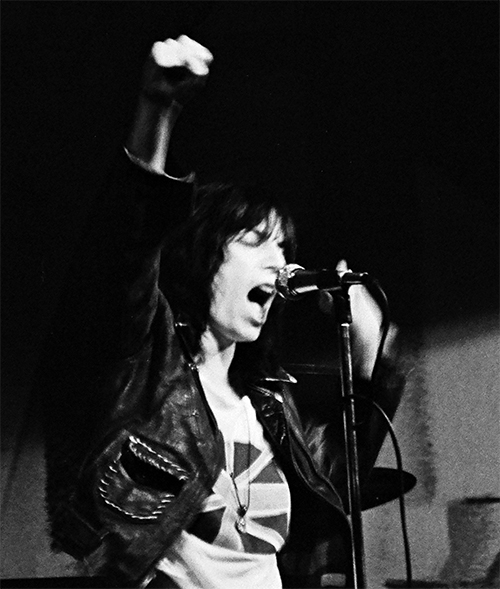 From her time as a young performance poet in New York in the late 1960s to her current position as punk rock's éminence grise, Patti Smith has foregrounded the image of the poet as privileged seer.
Smith's romantic impulses can be viewed within the context of her activity in the Poetry Project at St Mark's Church, the preeminent public face of the East Village poetry scene of the 1960s and 1970s. Her complex negotiations between her understanding of the poet as visionary and the adamantly playful, diffuse, and collaborative aesthetic characterizing downtown New York's poetic community fed into the development of her performative stance as proto-punk rock icon.
This according to "'Nor did I socialise with their people': Patti Smith, rock heroics and the poetics of sociability" by Daniel Kane (Popular music XXXI/1 [January 2012] pp. 105–23).
Today is Smith's 70th birthday! Below, her iconic 1974 recording of Hey Joe.
More posts about punk rock are here.