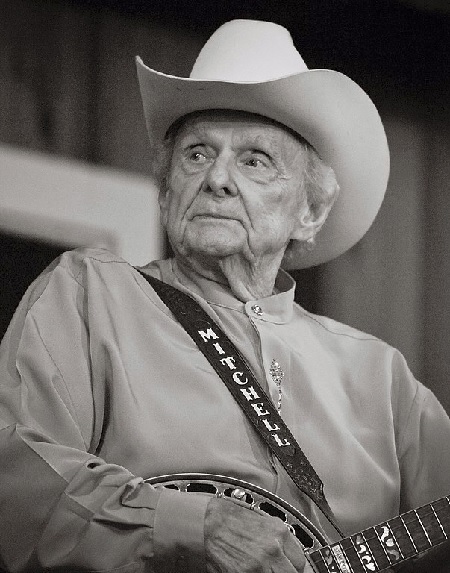 In a 2008 interview, Ralph Stanley recalled his participation in the soundtrack of the film O brother, where art thou?, which brought him a level of international recognition that he had never dreamed of—particularly for his haunting rendition of the traditional Appalachian spiritual O Death.
"T-Bone Burnett had several auditions for that song. He wanted it in the Dock Boggs style. So I got my banjo and learned it the way he did it…I went down with my banjo to Nashville and I said, "T-Bone, let me sing it the way I want to sing it," and I laid my banjo down and sung it a cappella. After two or three verses, he stopped me and said, "That's it."
Quoted in "Old-time man" by Don Harrison (Virginia living June 2008, pp. 54–57).
Today would have been Ralph Stanley's 90th birthday!
Above, a 2011 photo by Reed George (licensed under CC BY-SA 2.0); below, a performance of O Death. (Can anyone tell us the place and date? We wonder if it's his performance for the 2006 National Medal of Arts ceremony.)