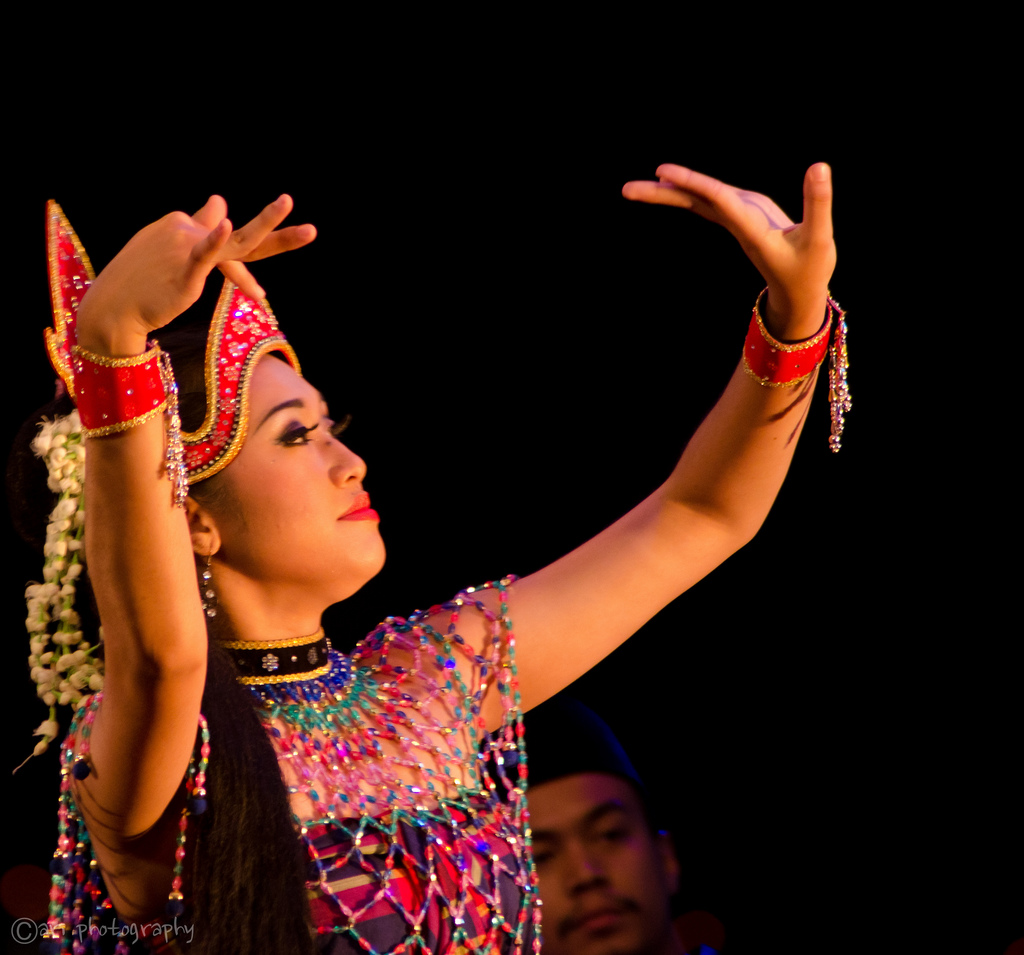 Malaysian Journal of Performing and Visual Arts is a new peer-reviewed research journal that focuses on Asian performing and visual arts; it is a forum for scholars in the fields of Asian music, dance, theater, and fine arts.
MJPV is published by the University of Malaya Cultural Centre as an online e-journal; readers can obtain hard copy on demand through the open access policy on the University of Malaya e-journal website.
The journal encompasses articles, book and audio/video reviews, and notes on current research by scholars in the related arts fields. It is published in English and issued annually in December.
Above and below, mak yong, the subject of an article in the inaugural issue.