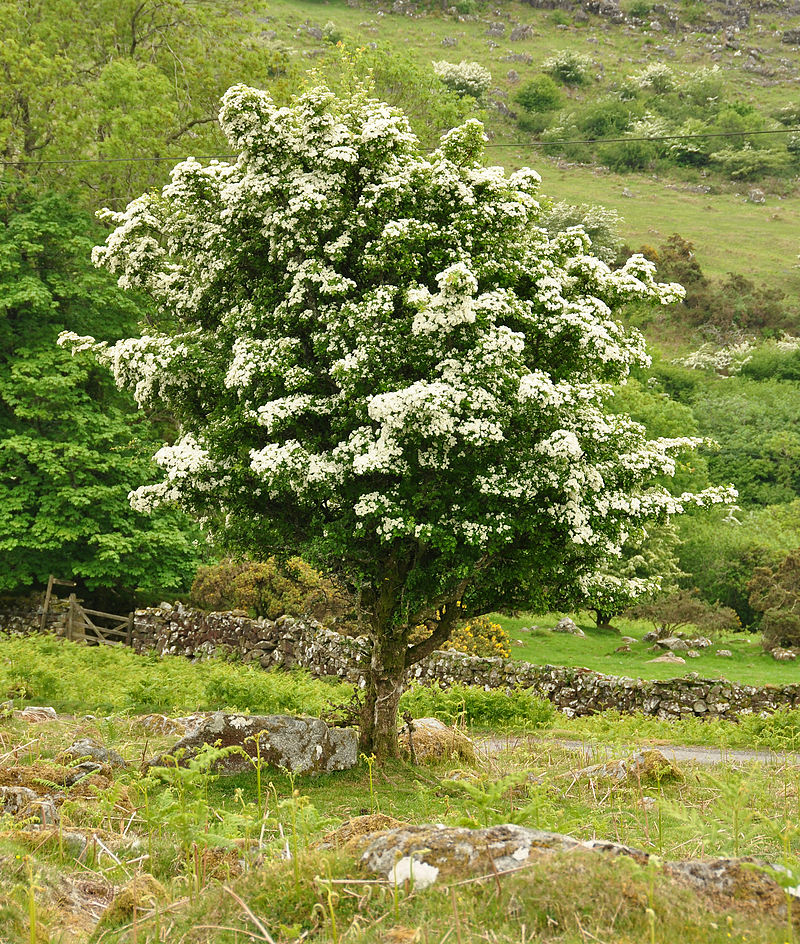 On this first day of May, let's look at a vivid depiction of Dublin May Day customs from a ballad that was first published in 1843, though it was already flourishing at least 60 years earlier.
De May Bush takes place amid a longstanding feud between the Liberty and Ormond factions—weavers and butchers, respectively—and revolves around the tradition of selecting, cutting, and guarding a handsome May Bush throughout the night before May Day. The vigil involved much revelry and drinking, and on this particular occasion the butchers fell asleep and the weavers stole their May Bush. The butchers' leader exacted revenge in the form of driving a bull into the heart of the weavers' turf to wreak havoc and create mayhem.
Like the song itself, the action depicted is a performance genre; the theft of the bush resembles the recurrent motif of the abduction of a bride. The butchers and the weavers were just as capable of manipulating multivalent social language as they were of ribald, full-bodied expression in song—complementary performance genres that meet around the May Bush.
This according to "May Day and mayhem: Portraits of a holiday in eighteenth-century Dublin ballads" by Cozette Griffin-Kremer, an essay included in The flowering thorn: International ballad studies (Logan: Utah State University, 2003, pp. 101–27).
Above, an Irish hawthorn, a popular choice for the May Bush; below, a tourist video shows decorated May Bushes in Galway.