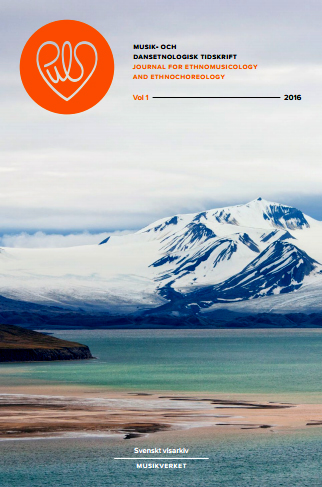 In 2016 Svenskt Visarkiv launched Puls: Musik- och dansetnologisk tidskrift/Journal for ethnomusicology and ethnochoreology, an open-access, peer-reviewed online journal (EISSN 2002-2972).
While the main focus of the journal is ethnomusicology and ethnochoreology, it also embraces adjacent disciplines, such as other aspects of musicology and choreology, folklore, literature, and related studies of traditional and popular culture. The journal focuses on discussion of the expressions, roles, and functions of music and dancing in society. Articles are published in Scandinavian languages or in English.
Below, Frode Fjellheim's Eatnemen vuelie as heard in Disney's Frozen, the subject of a discussion in the inaugural issue.