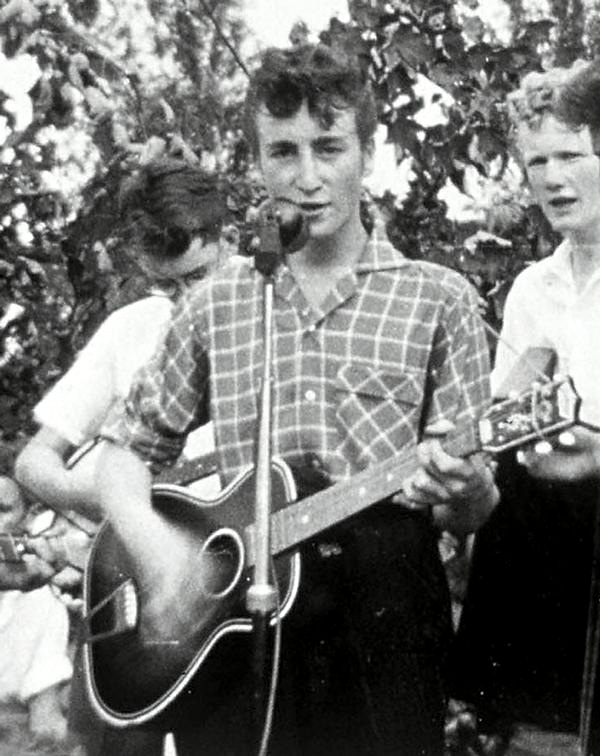 On the afternoon of 6 July 1957 a group called The Quarrymen performed at the garden fete of St. Peter's Church in Woolton, Liverpool; the group's singer and guitarist was the 16-year-old John Lennon.
As the group was setting up their equipment to play again that evening, one of the members introduced Lennon to one of his classmates, the 15-year-old Paul McCartney. The pair chatted for a few minutes, and McCartney showed Lennon how to tune a guitar (Lennon's instrument was in G banjo tuning). McCartney then sang some popular songs, including a medley of songs by Little Richard.
The two were impressed with each other, and after the Quarrymen's show the group and some friends, along with McCartney, went to a Woolton pub where they lied about their ages to get served.
This according to "John Lennon meets Paul McCartney" (The Beatles bible, s.n., s.l.).
These events occurred 60 years ago today! Above, Lennon with The Quarrymen on that fateful day; below, excerpts from The Quarrymen's show that night, recorded by an audience member—the recording was acquired by EMI in 1994, but was not released commercially since the sound quality was deemed unacceptable.