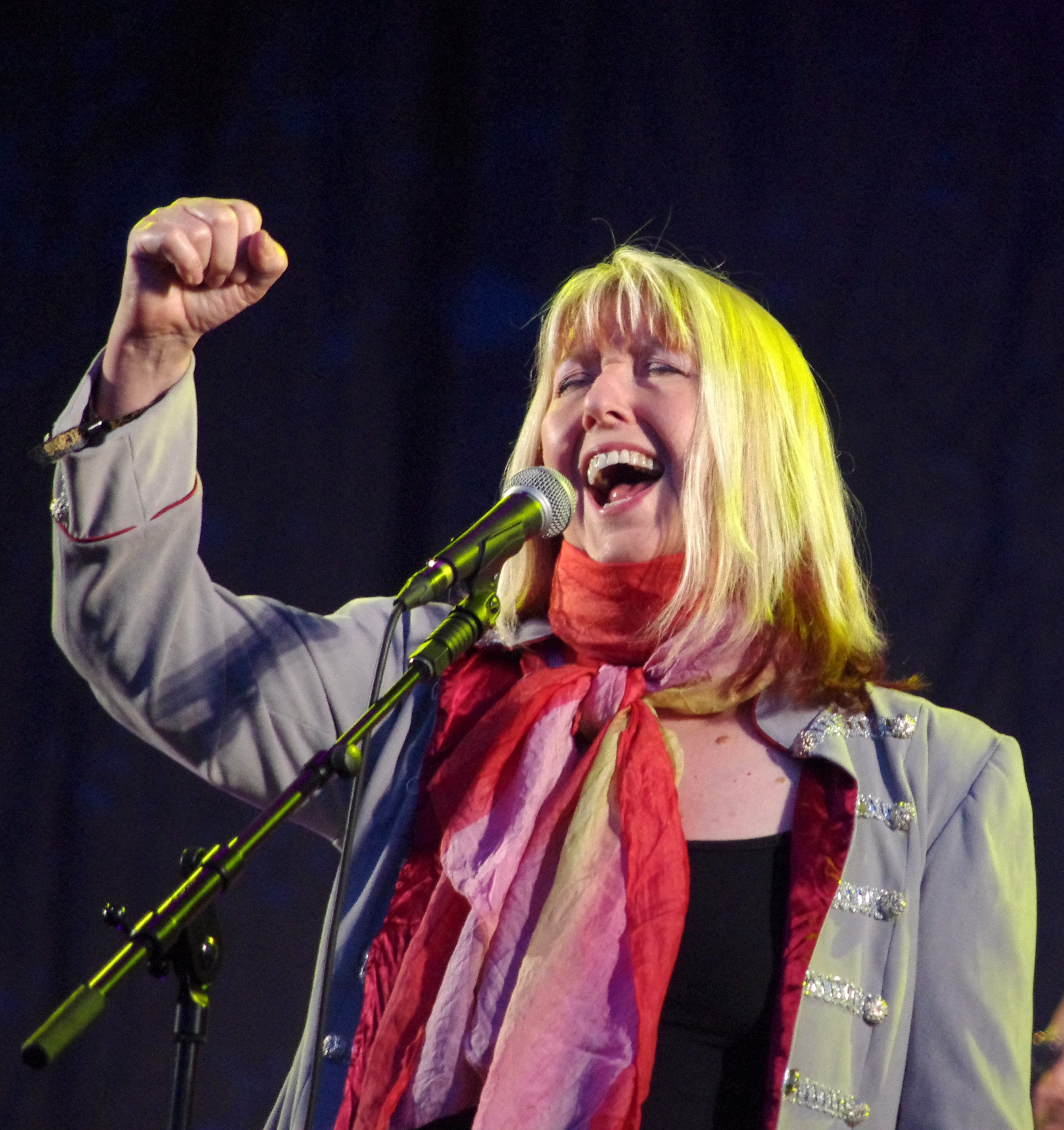 In an interview, Maddy Prior recalled her early impressions of English traditional music.
"We did a bit at school and as a result I didn't like it very much," she says, "but it was cool in my adolescence to sing American folk songs and get into Bob Dylan. From that I started going to folk clubs."
"I drove Reverend Gary Davis around for a month in 1966. That was a character forming experience! Then I met this American couple and drove them around for a year. They told me to stop singing American folk songs, because they said I was rubbish at it!"
"They had lots of tapes of English folk music and I started to listen to them, reluctantly at first, I might add. I found the songs old and boring. But I listened to the tapes again, and again, and eventually I found 'Oh I like that song', 'Oh I like that one too'. You get your ear in, that's what you have to do with any music."
Quoted in "Please to see the folk-rock queen" by Kernan Andrews (Galway advertiser 8 May 2014).
Today is Prior's 70th birthday! Above, at Fairport's Cropredy Convention in 2016; below, singing Steeleye Span's 1975 hit All around my hat in 2004.
BONUS: The female drummer in 1971, when the Steeleye Span lineup included the legendary Martin Carthy and Ashley Hutchings.