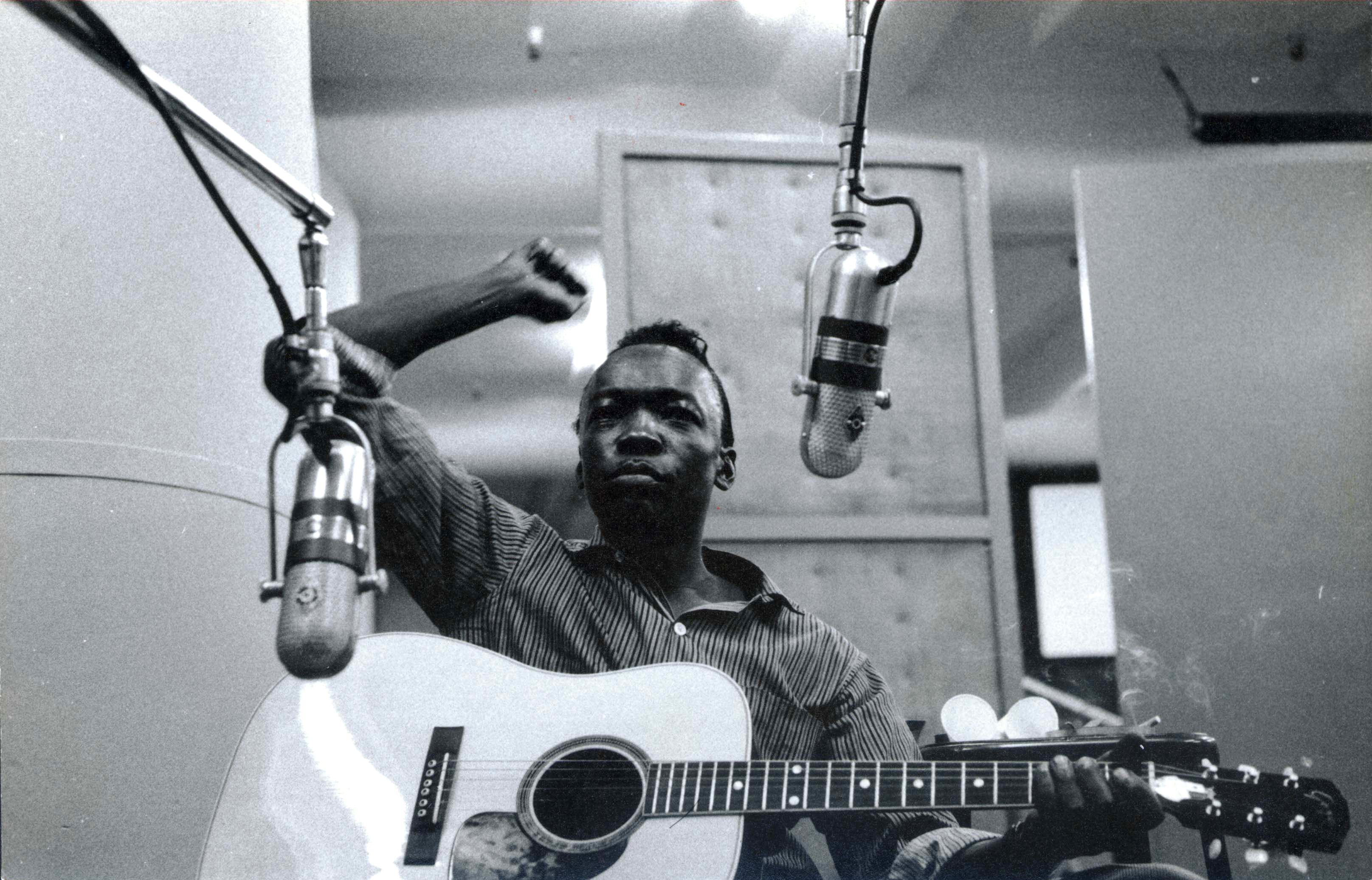 In an interview, John Lee Hooker described the genesis of his 1961 hit Boom boom:
"I used to play at this place called the Apex Bar in Detroit. There was a young lady there named Luilla, she was a bartender there. I would come in there at night and I'd never be on time. Every night the band would beat me there; sometimes they'd be on the bandstand playing by the time I got there. Whenever I'd come in she'd point at me and say 'Boom boom, you're late again.' It dawned on me that that was a good name for a song. Then one night she said, "Boom boom, I'm gonna shoot you down.' She gave me a song but she didn't know it."
"I took that thing and I hummed it all the way home from the bar. At night I went to bed and I was still thinking of it. I got up the next day and put one and one together, two and two together, trying to piece it out—taking things out, putting things in. I finally got it down right, got it together, got it down in my head. Then I went and sang it, and everybody went, Wow!"
"About two months later I recorded it, and the record shot straight to the top. That barmaid felt pretty good. She went around telling everybody 'I got John Lee to write that song.' I gave her some bread for it, too, so she was pretty happy."
Quoted in Working musicians: Defining moments from the road, the studio, and the stage by Bruce Pollock (New York: HarperEntertainment, 2002, pp. 290–91).
According to most sources, today is Hooker's 100th birthday! Below, a classic performance.