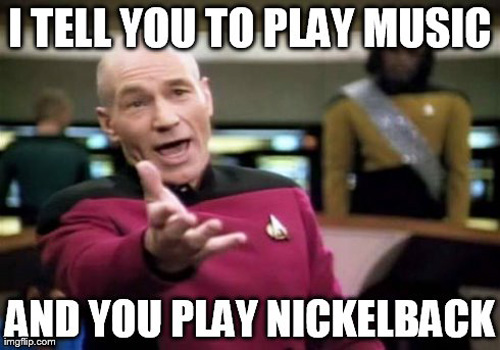 Nickelback is one of the most successful rock bands of the early 21st century; it is also one of the era's most publicly derided groups.
Nickelback hatred became trendy when the band was signed to Roadrunner Records in 1999, and the extreme metal label lost its subcultural cachet even as it raked in the profits. From there the circle of scorn grew ever wider. In 2006 Nickelback released their most despised single, Rockstar, with lead singer Chad Kroeger's reputation taking hit after hit.
Finally, with the birth of Web 2.0, contempt for the band was democratized and made available to all. Memes and a steady stream of jokes at Nickelback's expense assured their "worst band ever" punch-line status. Around 2012 Nickelback finally took the if-you-can't-beat-'em-join-'em escape clause, reinforcing their butt-of-the-joke status with self-deprecating humor.
This according to "Nickelback the meme: A complete history of how we came to hate a successful band" by Sage Lazzaro (Observer 26 January 2016). Below, the official (and widely loathed) Rockstar video.