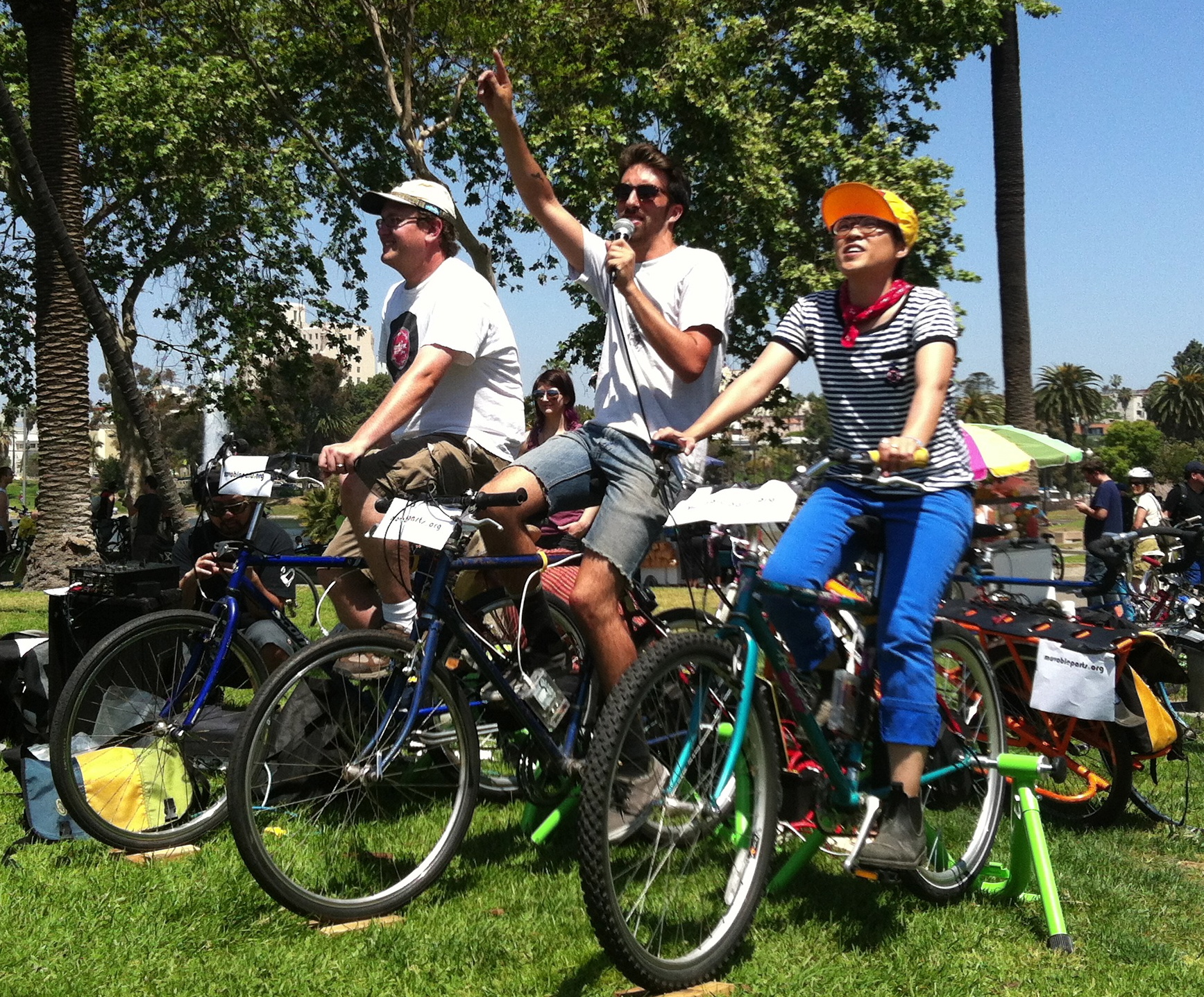 Movable Party is a mobile, real-time interactive music system where audience-participants pedal stationary bicycles to generate power and perform interactive music, creating a bustling public and streetside vibrancy in the decentralized metropolis of Los Angeles.
The system consists of three stationary bicycles, each equipped with rear wheel hub motors that generate enough energy to power a medium-sized public address system. The bicycles are also equipped with sensors to track rear wheel speed as well as rider position, transforming them into interactive musical instruments in two different modes: Interactive DJ and Step Sequencer.
The Interactive DJ mode enables a laptop performer to create and mix music with data from the three bicycles. The Step Sequencer mode enables rider-participants to directly control a three-voice, eight-step sequencer. Sonic mappings are focused on representation of rear wheel speed, which translates directly to power generation.
This according to "Movable Party: A bicycle-powered system for interactive musical performance" by Steven Kemper, Wendy F. Hsu, Carey Sargent, Josef Taylor, and Linda Wei, an essay included in Music technology meets philosophy: From digital echos to virtual ethos (San Francisco: International Computer Music Association, 2014).
Many thanks to Pryor Dodge for bringing this to our attention! Above and below, Movable Party in action.
#bicycle