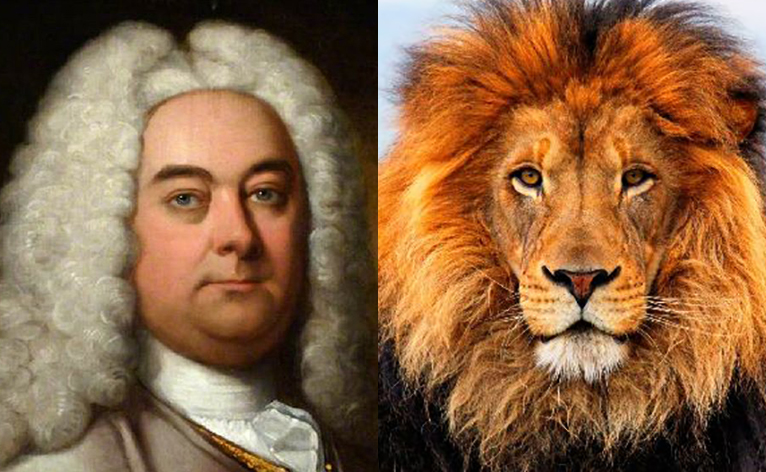 Händel filled his operas with arias that make reference to animals; rich in symbolism, the perceived virtues and vices of the lion, bee, nightingale, snake, elephant, and tiger, among others, resonate in his works.
The aria Qual leon, from Arianna in Creta, was written for Händel's longest-serving singer, Margherita Durastanti, and it gave her a chance to sing full force about revenge and punishment: "Like an enraged lion whose young have been stolen, so will I, armed with anger, strike in battle." The accompanying horns evoke the lion's fierce and regal power.
This according to Handel's bestiary: In search of animals in Handel's operas by Donna Leon (New York: Atlantic Monthly, 2010).
Below, hear Ann Hallenberg roar.