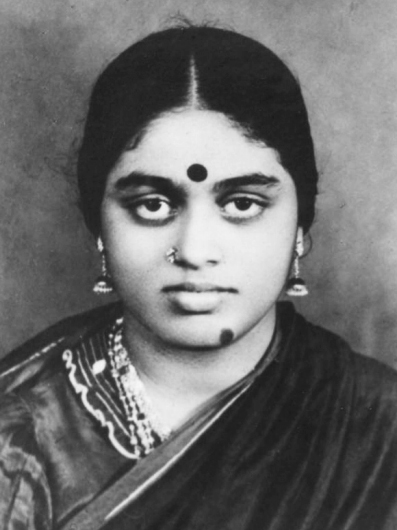 As a small child, Ananthalakshmi Sadagopan proved able to reproduce songs after hearing them once, and she could recognize individual rāgas when she was three years old.
As word of this talented child spread, a neighbor arranged for her to study Karnatak music. She gave her first full-length concert when she was 11; the next year she performed on All India Radio, and soon she had a contract for regular broadcasts.
While she enjoyed a successful career, she never pushed for stardom—she was content to earn the respect of her colleagues and maintain an unstressful schedule as a performer and teacher. One of the pioneering career women in Karnatak music, she also demonstrated the possibility of leading a full family life at the same time.
This according to "Ananthalakshmi Sadagopan: A lifetime of music" by Sriram Venkatakrishnan (Sruti 266 [November 2006] pp. 33–45).
Today would have been Ananthalakshmi Sadagopan's 90th birthday! Below, a recording from her heyday.