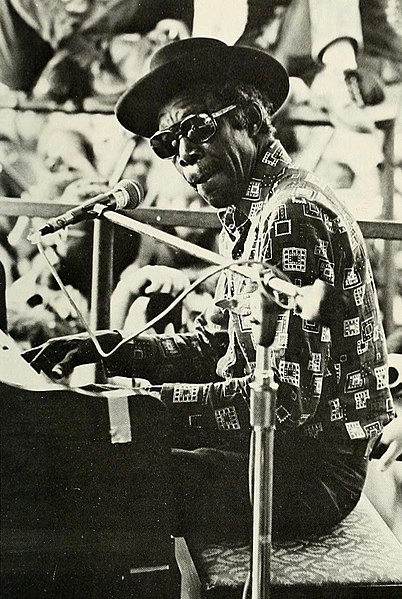 Roy Byrd, known to the world as Professor Longhair, was an idiosyncratic piano genius who incorporated Caribbean rhythms into his music while singing and whistling in a cracked voice self-described as freak unique.
With his rambunctious left hand digging deep into rhumba-boogie island rhythms while his right added rolling R&B flourishes, "Fess" achieved legendary status and became the international personification of the sound and sensibility of the New Orleans music scene. While he was unlike any other musician the city produced, he was somehow representative of them all.
The swamp blues pianist Marcia Ball flatly stated "Fess is what New Orleans piano is all about. It's not just those wonderful runs and rhythms; it's all that life experience and personality of his that comes through so clearly. You can hear the entire city in his playing. Fess was New Orleans." He was also a boxer, a cook, a card shark, and, ultimately, a member of the Rock and Roll Hall of Fame.
This according to "Professor Longhair" by Michael Point (Encyclopedia of the blues II [2006] pp. 785–86); this encyclopedia is one of many resources included in RILM music encyclopedias, an ever-expanding full-text compilation of reference works.
Today would have been Fess's 110th birthday! Below, performing around 1973.
Related article: Allen Toussaint's legacy