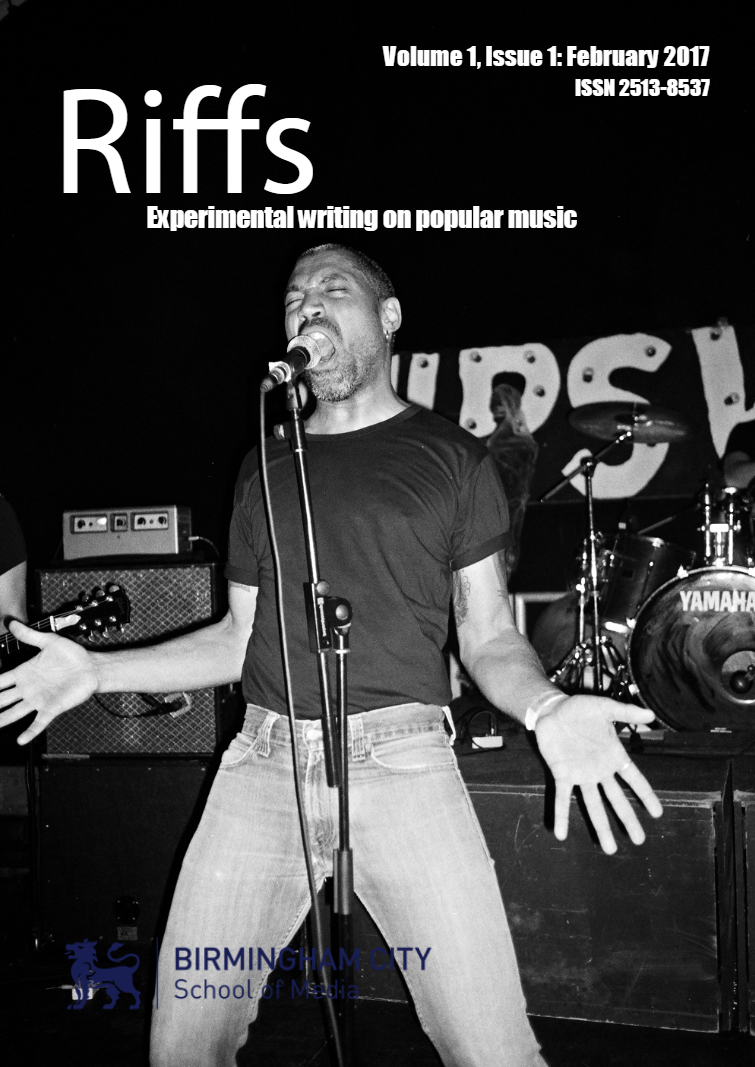 Launched in 2017 at Birmingham City University, Riffs: Experimental writing on popular music offers a creative and experimental space for writing and thinking about popular music, in addition to an online forum for the publication and hosting of high caliber research in popular music studies.
The journal encourages written, audio, and visual contributions that experiment with the expected forms of academic communication. All papers are peer reviewed.
Below, Napalm Death, a group discussed in the inaugural issue.