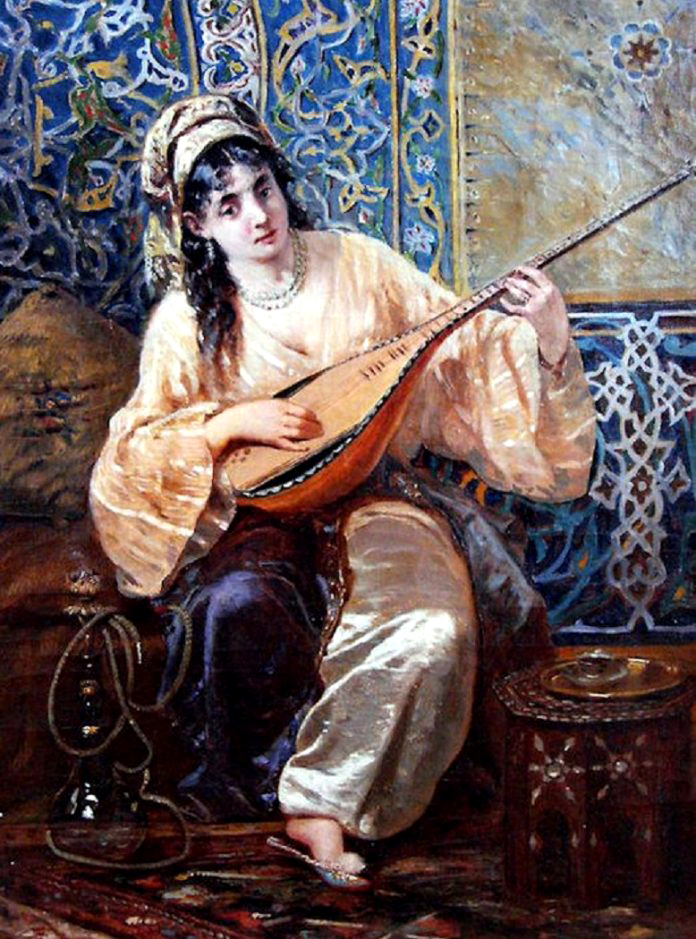 Dil-Hayât Kalfa Tanbûrî (generally known as Dilhayat Kalfa, d.1737) was raised in the Ottoman royal palace, as indicated by the adjectival Kalfa, which also denotes important administrative tasks. She played the tanbur, and historical sources contain information on nearly 100 of her compositions.
Her surviving works are counted among the most important examples of the technique and aesthetic of the Ottoman classical school. The flow of her makams and her prosody are exemplary. Two works in the evcârâ makam, a peşrev and a saz semaî, exhibit a very individualistic style. She was exemplary in her setting of texts, showing great care in arranging the relationship between meaning and melody.
This according to "Dilhayat Kalfa" by Meral Akkent (İstanbul Kadın Müzesi, 2012). Above, a Romantic-era depiction of the composer (no contemporaneous portrait exists); below, the saz semaî discussed in the article.