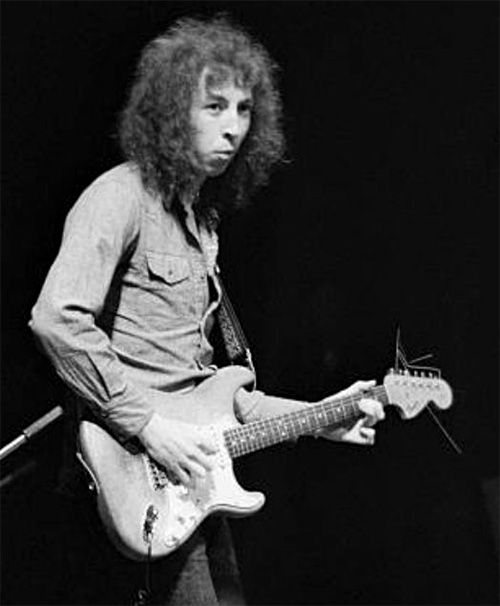 Richard Thompson wrote Meet on the Ledge for Fairport Convention in 1969, while he was still a teenager, shaken by the loss of a close friend.
Already well schooled in traditional ballads, Thompson was aware—consciously or not—that sparing the details would lend a universal appeal to the song, which is at once a memorial and a source of comfort.
"I always believed in an afterlife," he said in an interview. "Even at the age I wrote that I had that belief and that is reflected in the song in a subtle way. It can be taken in many ways, as fans continually remind me!"
"It's only because it became kind of anthemic for some people that I revisited the song. I had to drag it out and look at it and think 'Are there things that I can extract from this song so that I can continue to enjoy it?' And there are. I can find things in it that still speak for me."
And it speaks for many others as well—in 2004 Meet on the ledge was voted number 17 in BBC Radio 2's top 100 songs.
This according to I shot a man in Reno: A history of death by murder, suicide, fire, flood, drugs, disease, and general misadventure, as related in popular song by Graeme Thomson (New York: Continuum, 2008, pp. 170–71).
Today is Richard Thompson's 70th birthday! Above, around the time the song was written; below, performing it in 2006.