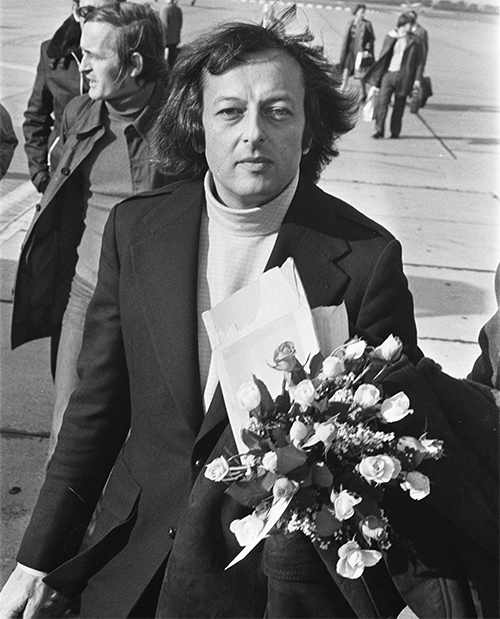 André Previn may well have been the last of the great 20th-century American musical eclectics. He had it all, making a mark on Broadway and in Hollywood, on classical concert stages and in jazz clubs, in pop songs and violin concertos.
He was not a mere dabbler: In every context, he was always plausible, and often inspired. He was also a great popularizer, a figure who, like his idol Leonard Bernstein, suggested that it was possible to know about, and even love, all kinds of music.
When a young Mr. Previn conducted symphony orchestras, he typified the verve and boyish enthusiasm of a pop star; performing lighter fare on television, he carried himself with a rarefied swagger. Even Dizzy Gillespie was a fan. "He has the flow, you know, which a lot of guys don't have and won't ever get," Gillespie said.
This according to "André Previn: Hear the many facets of a musical polymath" by Zachary Woolfe, et al. (The New York times [online only] 1 March 2019).
Today would have been Previn's 90th birthday! Above, conducting from the piano in 1965; below, performing Jule Styne's Just in time in 1961.