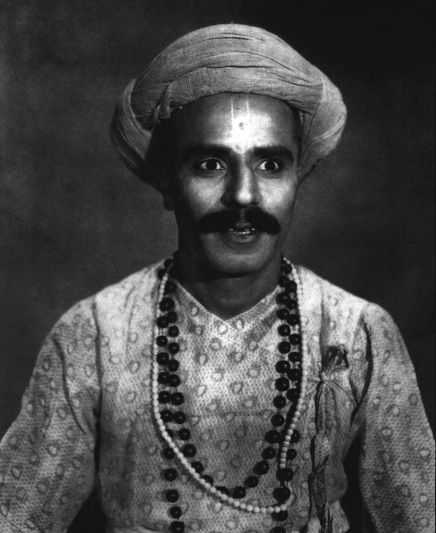 The revered Karnatak vocalist Musiri Subramania Iyer only acted in one film: Thukkaram (1938), in which he portrayed the 17th-century Hindu poet and saint Tukaram.
The shooting of the film ran into an unusual problem. The hero had to sport a bushy moustache, and in those days makeup materials were crude and even primitive. Moustaches and beards were stuck to the actor's face with spirit gum, and when the gum dried the skin would burn and pull, the degree of irritation depending on the sensitivity of one's skin.
Musiri suffered unbearable irritation, and he threatened that he would walk out if he had to endure the suffering any longer. Left with no choice, the producers permitted him to grow his own moustache. The shooting had to be stopped while Musiri waited for his lip hair to grow to the degree of bushiness required by the script.
This according to "Filmsinger in saint's clothing: Tuka-ram" by Randor Guy (Sruti 176 [May 1999] pp. 35–38).
Today is Musiri's 120th birthday! Above, a publicity shot for the film.