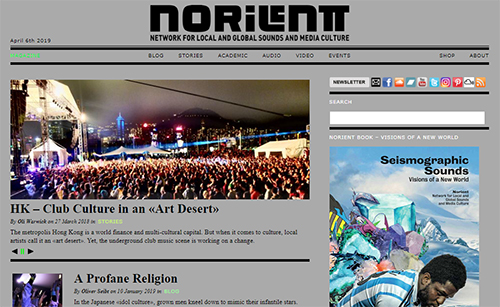 Norient: Network for local and global sounds and media culture is an online resource that researches new music from around the globe and mediates it multi-modally via various platforms. The authors discuss current issues critically, from different perspectives, close to musicians and their networks.
Through the Norient online magazine, festivals, performances, books, documentary films, exhibitions, and radio programs, Norient hopes to orient and disorient readers, listeners, and spectators with information about strong, fragile, and challenging artistic positions in today's fast moving, globalized, digitized and urbanized world. The core team is based in Bern, Berlin, and Milano, and the network of contributors is spread around 50 countries.
Below, the trailer for The African cypher, the subject of a recent article in the magazine.