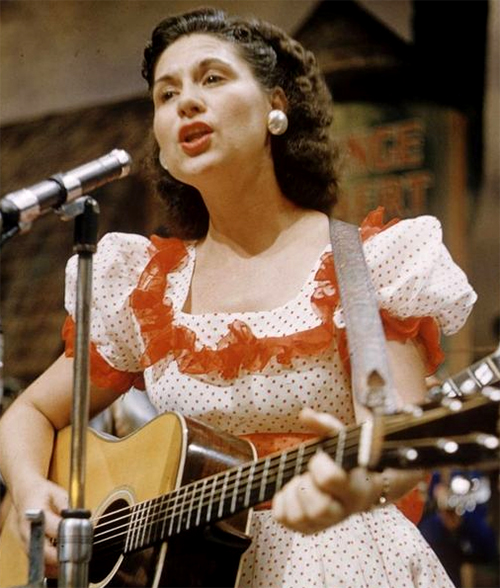 While Kitty Wells's publicity depicted her as sweet and subservient, her performances told a different story; her steel-blade voice conveyed a maturity and temerity that was impossible to misread.
Confident but not flashy, plaintive but not abject, Wells tapped into a rich vein of deeply loyal fans who heard the grit and forbearance of her experience as she sang to and about them. A role model for women who felt both fidelity and frustration toward family values, she was a transitional figure who represented changing times: a fierce traditionalist with her band, the career wife in an otherwise traditional marriage, and the voice of women who predated the feminist movement but still embraced women's universal desire to be heard.
Projecting a toughness and stamina honed by 16 years as a professional musician, Wells forged feminine stereotypes into tools of power and strength. She built her reputation on this contradiction: She would not make waves and she would open doors.
This according to "Kitty Wells, queen of denial" by Georgia Christgau, an essay included in Country boys and redneck women: New essays in gender and country music (Jackson: University Press of Mississippi, 2016, pp. 211–30).
Today would have been Wells's 100th birthday! Below, her signature hit It wasn't God who made honky tonk angels.
BONUS: A classic cover of the song.