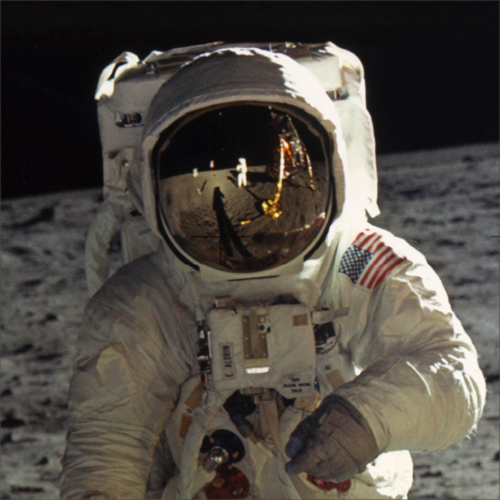 According to NASA, during the Apollo 11 moon voyage the astronauts Buzz Aldrin, Neil Armstrong, and Michael Collins listened to a special cassette mixtape.
This cassette tape was not an 8-track; the smaller audio tape and audio recorder was preferred for space travel due to its compact size and because the astronauts could tape spoken notes over the music for their return back. It included Barbra Streisand's People, Peggy Lee's cover of Sly and the Family Stone's Everyday people, Spinning wheel by Blood, Sweat & Tears, and Glenn Campbell's Galveston.
This according to "Man on the moon music: The Apollo 11 moon landing mixtape and Spotify's top-streamed lunar tunes" by Adrienne Gibbs (Forbes 17 July 2019).
This year we celebrate the 50th anniversary of the first human landing on the moon! Below, excerpts from the Apollo 11 mixtape.