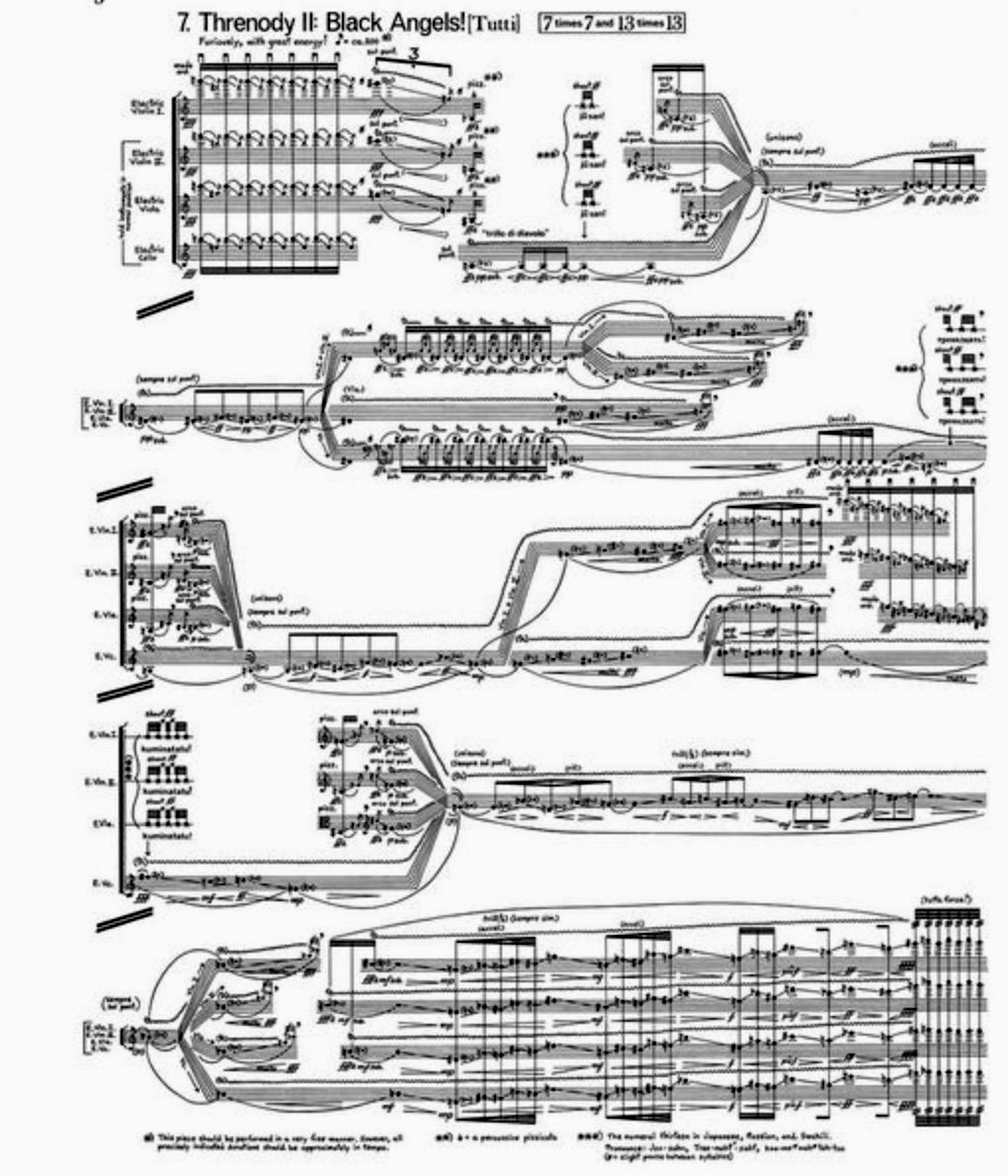 In the 1960s and early 1970s George Crumb explored new sonorities on conventional instruments and embedded quotations from historical Western classical music into new compositions. These techniques, along with his use of the concert stage as theater, come together in one of his best-known works—the string quartet Black angels, initially titled A quartet in time of war.
In the spring prior to its premiere, the nation had witnessed several devastating events surrounding the Vietnam War, which led to his inscription "finished on Friday the thirteenth, March 1970 (in tempore belli)." Crumb's liner notes for the work's first recording provided further context:
"Black angels was conceived as a kind of parable on our troubled contemporary world. The numerous quasi-programmatic allusions in the work are therefore symbolic, although the essential polarity—God versus Devil—implies more than a purely metaphysical reality. The image of the 'black angel' was a conventional device used by early painters to symbolize the fallen angel."
"The work portrays a voyage of the soul. The three stages of this voyage are Departure (fall from grace), Absence (spiritual annihilation), and Return (redemption)."
This according to "George Crumb and Black angels: A quartet in time of war", an entry in Music in the USA: A documentary companion (New York: Oxford University Press, 2008 pp. 658–60).
Today is Crumb's 90th birthday! Above, an excerpt from Crumb's score; below, a performance by Ensemble InterContemporain.