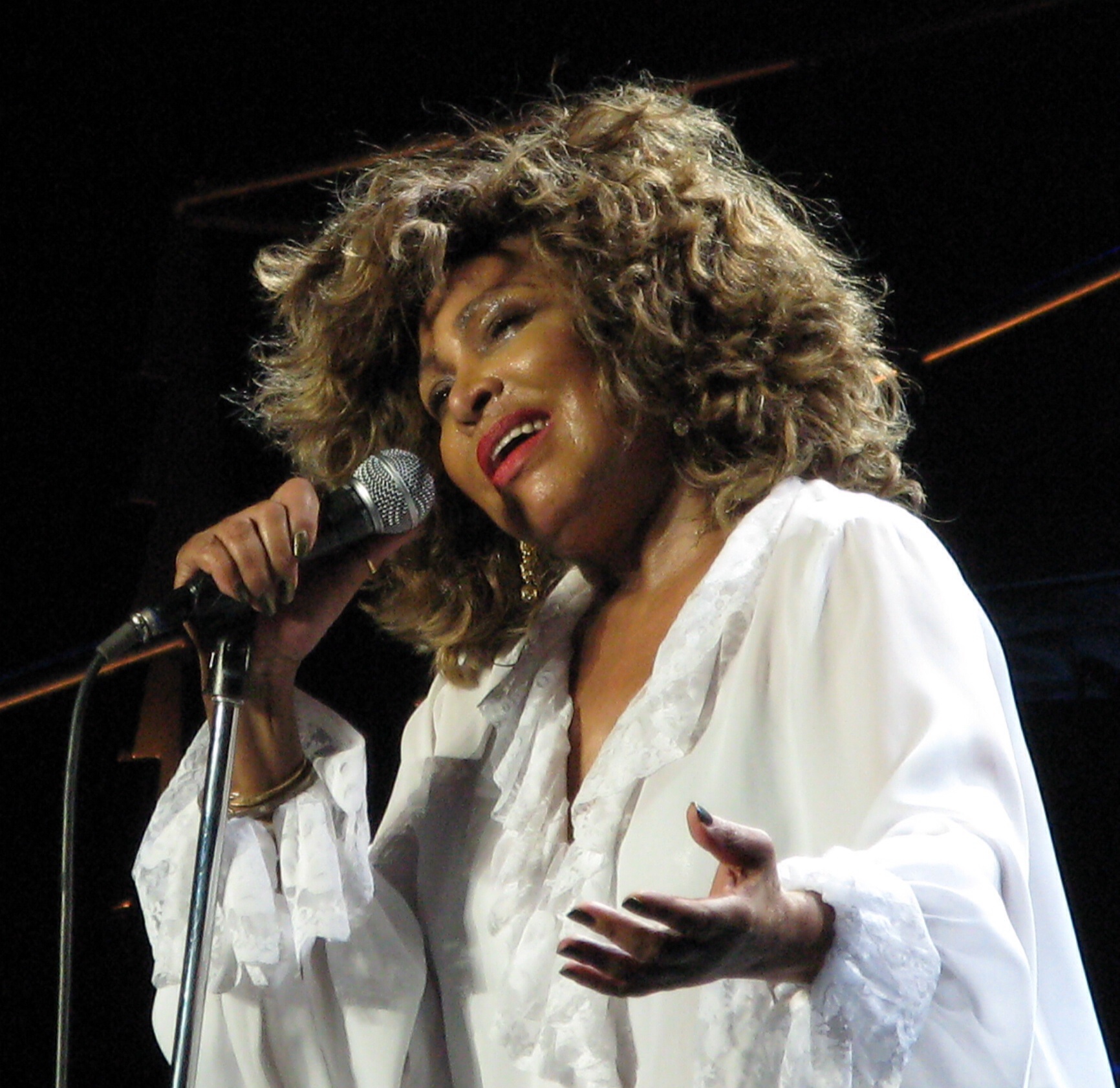 In 1958 Anna Mae Bullock, a backing vocalist in the Kings of Rhythm, married the group's leader, Ike Turner; in 1960, ahead of the group's first release with her as lead singer, Ike changed her name to Tina. The recording, A fool in love, became the group's first million-copy hit.
Rebranded as the Ike & Tina Turner Revue, the group became a world-famous soul band; but the Turners' relationship was deteriorating drastically due to Ike's abusive behavior, and in 1976 Tina finally left him and the band, sneaking out of a motel room with only the clothes she was wearing and the 36 cents in her pocket. She subsequently relinquished all legal rights to the songs she had recorded with them.
After appearing with major artists including Rod Stewart and The Rolling Stones, Tina began to reestablish her career, and in 1984 she signed with Capitol Records. Three Top 40 hits and three Grammy Awards soon followed, and to promote her 1986 album Break every rule she toured for 14 months, performing 230 concerts. The effort paid off: the album went platinum, and its lead track, Typical male, was another Top 40 hit. By the 1990s she was firmly established as a major pop star and film actress, with an enormous and devoted international fan base.
This according to "Tina Turner" by Steve Valdez (Encyclopedia of music in the 20th century [New York: Routledge, 2013] p. 641); this resource is one of many included in RILM music encyclopedias, an ever-expanding full-text compilation of reference works.
Today is Tina Turner's 80th birthday! Above, her 50th Anniversary Tour, 2008–09; below, Proud Mary in 2000.