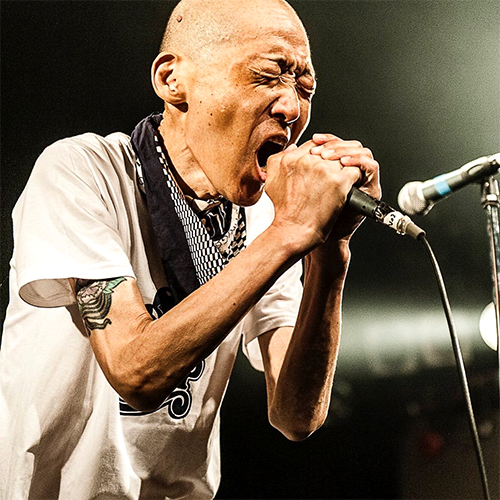 The Japanese rap pioneer and activist ECD (Ishida Yoshinori, 石田義則) was neither the earliest nor most commercially successful rapper, and he would have eschewed calling himself a leader of any protest group; nonetheless, he was what Gramsci would have called an organic intellectual of the working class.
The frankness of his music, writing, and performances touched his audiences at an affective level, connecting them to the movements in which he participated. His life embodied the worlds of hip-hop, contentious politics, and the working class, and his songs convey a vivid account of his life, reflecting his personal and political concerns as well as the ambience of street protests.
ECD was a key figure in the development of the underground hip-hop scene, organizing events that allowed it to take root and to be lifted into commercial viability. He was on the front lines of several Japanese social movements—anti-Iraq War, anti-nuclear power, anti-racist, pro-democracy, and anti-militarization. He wrote protest anthems, inspired Sprechchor, performed at protests, and helped to establish a new mode of participatory performance that engaged protesters more fully. His sheer presence at demonstrations, constant and reliable, energized and reassured protesters.
This according to "'It's our turn to be heard': The life and legacy of rapper-activist ECD (1960–2018)" by Noriko Manabe (The Asia-Pacific journal: Japan focus XVI/6 [March 2018]).
Today would have been ECD's 60th birthday! Below, a live performance.