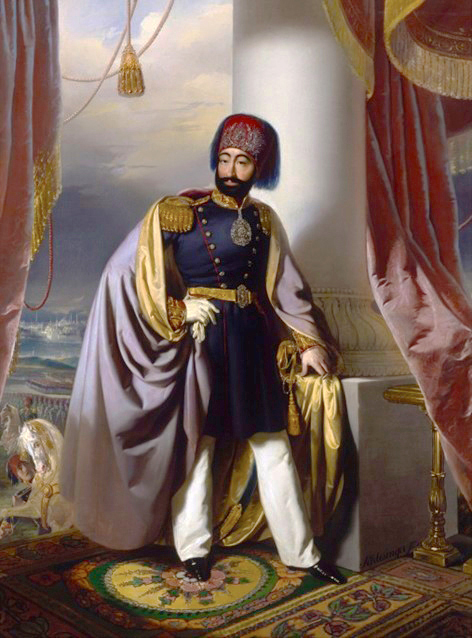 The Ottoman Sultan Mahmud II enjoyed Italian opera so much that his new Dolmabahçe Palace incorporated a small but sumptuous opera house; decorated by Charles Séchan of the Paris Opéra, it was said to rival that of Versailles.
Occasionally he invited the Italian opera company to perform in his seraglio, before the ladies of his court. The libretti were apparently altered to suit Turkish tastes: for example, a performance of Rossini's L'italiana in Algeri ended with the marriage of Isabella and the Bey. The punishment of Taddeo, who received the bastinado on the soles of his feet, drew shouts and applause from the audience.
This according to "'Each villa on the Bosphorus looks a screen new painted, or a pretty opera scene': Mahmud II (r.1808–1839) setting the Ottoman stage for Italian opera and Viennese music" by Emre Aracı, an essay included in Ottoman empire and European theatre. II: The time of Joseph Haydn–From Sultan Mahmud I to Mahmud II (r.1730–1839) (Wien: Hollitzer Wissenschaftsverlag, 2014, 621–30; RILM Abstracts of Music Literature 2014-88925).
Above, a portrait of Mahmud II by Henri-Guillaume Schlesinger; below, a rousing excerpt from the Schwetzinger Festspiele.