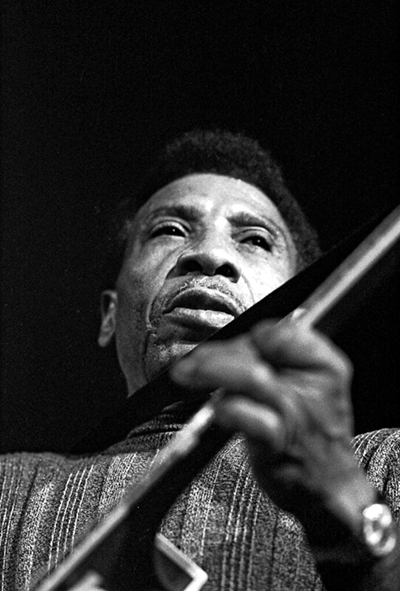 One of the most important and enduring icons of blues history, the charismatic T-Bone Walker radically transformed the music with a combination of instrumental virtuosity and stylistic and technical innovation throughout a career of unusual longevity and legendary significance.
Walker invented both the electric blues guitar concept and the sound identified with it. Incorporating jazz changes with blues innovations of his own design, he created a new guitar sound with a horn-like richness that was emulated by guitarists everywhere, but especially in his home state. Everybody that picked up a guitar in Texas wanted to sound like T-Bone, and his onstage acrobatics, complete with signature splits, were directly responsible for similarly extroverted stage antics by later performers such as Chuck Berry, James Brown, and Jimi Hendrix.
This according to "Walker, T-Bone" by Michael Point (Encyclopedia of the blues, 2006); this encyclopedia is one of many resources included in RILM music encyclopedias, an ever-expanding full-text compilation of reference works.
Today is T-bone Walker's 110th birthday! Above, T-Bone Walker (1972) by Heinrich Klaffs is licensed under CC BY-NC-SA 2.0. Below, Walker's signature hit Stormy Monday.