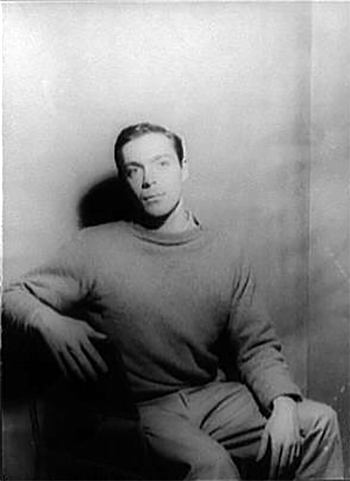 While his contemporaries were moving away from conventional music and toward experimental styles, Paul Taylor embraced folk music and Baroque composers.
Both genres typically have simple meters and lend themselves to choreographically friendly units of eight counts, and Taylor created movement that works through the expected meter, and, consequently, the phrasing of the music. But musical and choreographic phrases are often at odds in Taylor's works, a discrepancy that creates intricate and engaging work that has expanded the scope and significance of American dance.
This according to "Paul Taylor's meticulous musicality: A choreomusical investigation" by Todd Coulter (Dance chronicle XXXVII/1 [2014] 63–84; RILM Abstracts of Music Literature 2014-2397).
Today would have been Taylor's 90th birthday! Above, Taylor in 1960 (photo by Carl Van Vechten); below, Esplanade, one of the works discussed in the article (The introduction—mostly quoting from Taylor— lasts about 1¾ minutes).