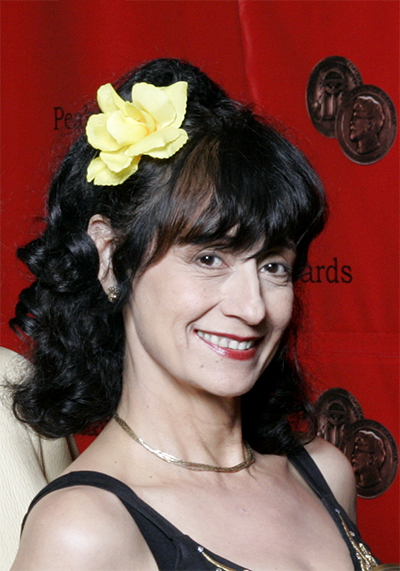 In an interview, Rosie Flores discussed the title cut of her 2012 album Working girl's guitar:
There's a friend of mine who does, well, everything. He does bodywork, he's written books on rolfing, how to play the banjo, and how to play the upright bass. His name is Ritchie Mintz.
I went to him a couple years ago and said, "You know, I've got too many guitars, and I need to come up with some money. Are you interested in maybe getting one of my Taylors?" I brought it over, he looked at it, turned it over and said, "Man, this is a working girl's guitar! Look at all the scars on it. This has been on some airplanes and trucks and cars, hasn't it?" "Yep, it's been around!" I said.
And so that night he bought the guitar. He called me up the next day and said, "Rosie, you're not going to believe this, but your guitar wrote a song for you." I said, "For me? My guitar wrote a song for me?" And he went, "Yep!" So I came over and listened to it, and was just blown away. I said, "That is such a cool song, Ritchie!" So I just turned up the distortion and the overdrive pedal and went to town on that riff and just had a great time with that.
Quoted in "Guitar girl'd: Interview with Rosie Flores on the release of Working girl's guitar" by Laura B. Whitmore (Guitar world 25 October 2012; RILM Abstracts of Music Literature 2012-45948).
Today is Flores's 70th birthday! Above, Flores at the 67th Annual Peabody Awards in 2008; below, a live performance of the song.