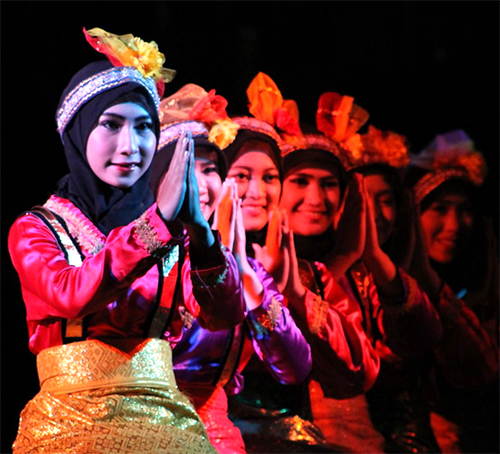 The Acehnese dance form ratoh jaroe has empowered young women, especially high school students who are shaping their own youth culture, by taking center stage in Jakarta, one of the largest metropolitan cities in the world.
Young Jakartan women take advantage of the positive reputation of ratoh jaroe there, leveraging perceptions of the genre to channel self-expression and confidence, maintain their physical and mental health, and enrich their social lives, religious identity, education, and future. The genre is a medium for what young female Jakartan students consider success. Furthermore, Jakarta's cosmopolitan engagement with consumerism and industry, along with the goal-oriented mindset of Jakartan youth, has created a fertile social space for ratoh jaroe's popularization.
A network of practitioners and the culture of competition drives the circulation and economics of a ratoh jaroe industry, and Jakartan understandings of the dance's historical roots in Islam promotes its acceptance, allowing young, mainly female, Muslim dancers to maintain their religious identities while performing on a public stage.
This according to "Ratoeh jaroe: Islam, youth, and popular dance in Jakarta, Indonesia" by Maho A. Ishiguro (Yearbook for traditional music LI [2019] 73–101; RILM Abstracts of Music Literature 2019-20798).
Below, a Jakartan group performs in 2012.