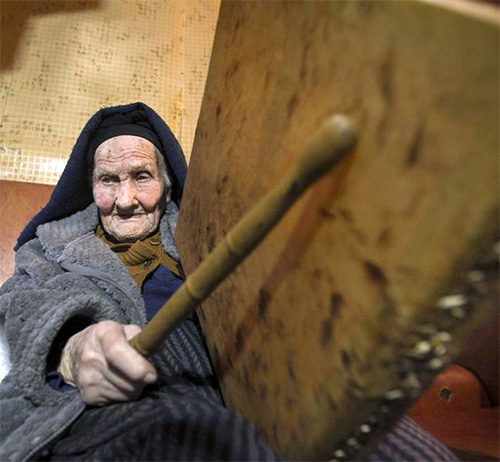 The Iberian double-skinned square frame drum known as the adufe, the pandeiro quadrado (Portuguese), or the pandera cuadrado (Spanish) is played almost exclusively by women, and is a legacy from the medieval period.
While Spanish and Portuguese women play various round-frame drums, the square drum has particular roles in several aspects of secular, religious, and ritual life. The songs women sing while playing the drum reflect their thoughts, concerns, and circumstances.
This according to "'This drum I play': Women and square frame drums in Portugal and Spain" by Judith R. Cohen (Ethnomusicology forum XVII/1 [June 2008] 95–124; RILM Abstracts of Music Literature 2008-2708).
Today is International Women's Day! Below, Vanesa Muela demonstrates.