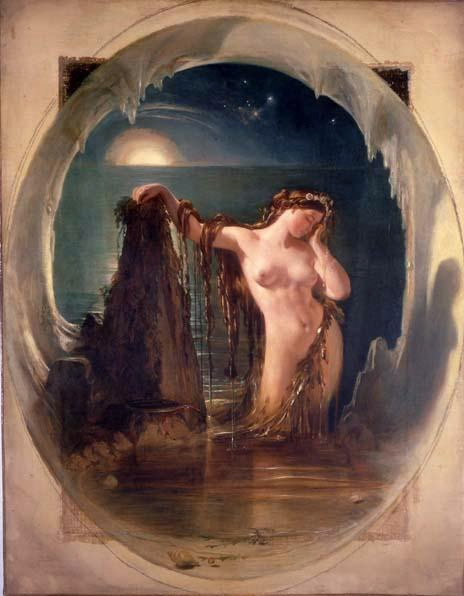 The harp in its winged-maiden form was the standard symbol of Ireland in the eighteenth century, and with the rise of Romantic nationalism the harp was increasingly personified as a female symbol of Ireland and her struggle for political independence.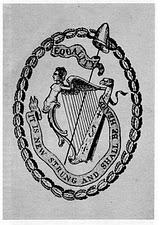 The iconography of the harp in the context of the United Irishmen of the 1790s formed the basis for the Romanticization of the harp symbol and the female personification of Erin (Ireland) in the poetry of Thomas Moore. While more realistic forms of the Irish harp emerge in nationalist iconography of the nineteenth century, Moore's imagery inspired paintings and other illustrations of the harp as a woman by artists including Robert Fagan and Daniel Maclise.
This according to "The female harp: The Irish harp in 18th- and early–19th-century Romantic nationalism" By Barra Boydell (RIdIM/RCMI newsletter XX/1 [spring 1995] 10–17; RILM Abstracts of Music Literature 1995-5656).
Happy St. Patrick's Day! Above, Maclise's The origin of the harp (1842), inspired by Moore's poem of the same name. Below, Michelle Mulcahy plays The mountains of Pomeroy, Martin Hardiman's jig, and The lark on the strand on the Irish harp.
Related article: The female accordion.